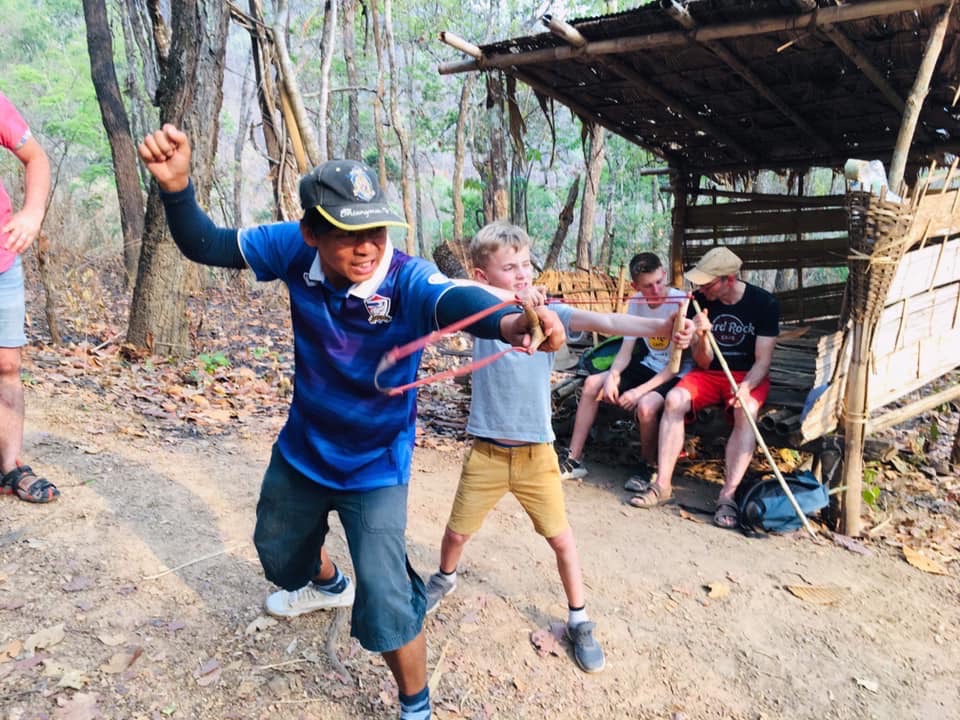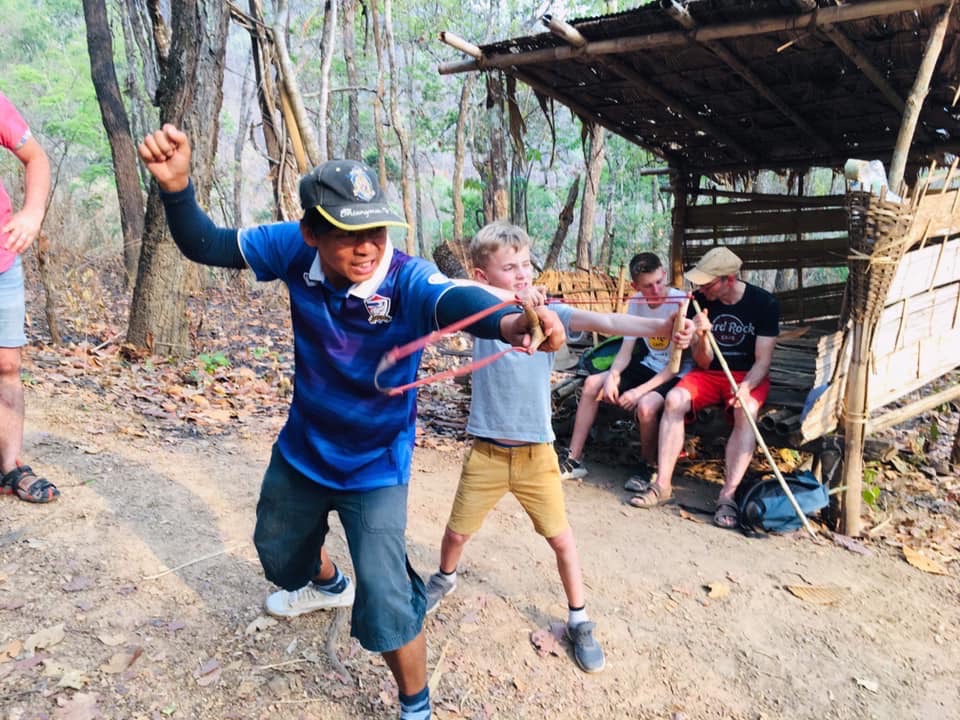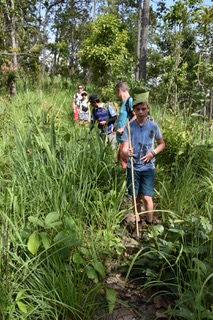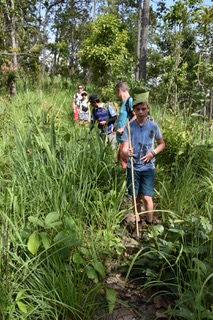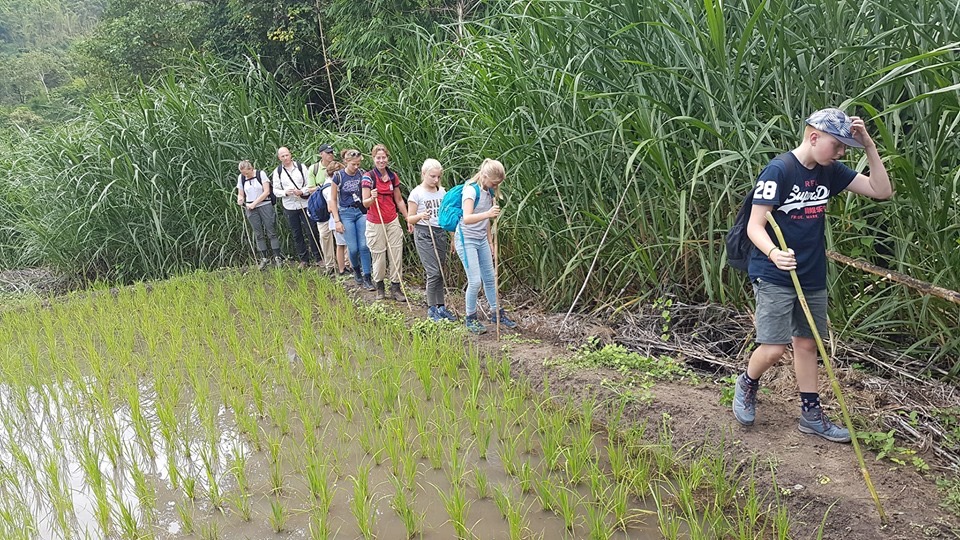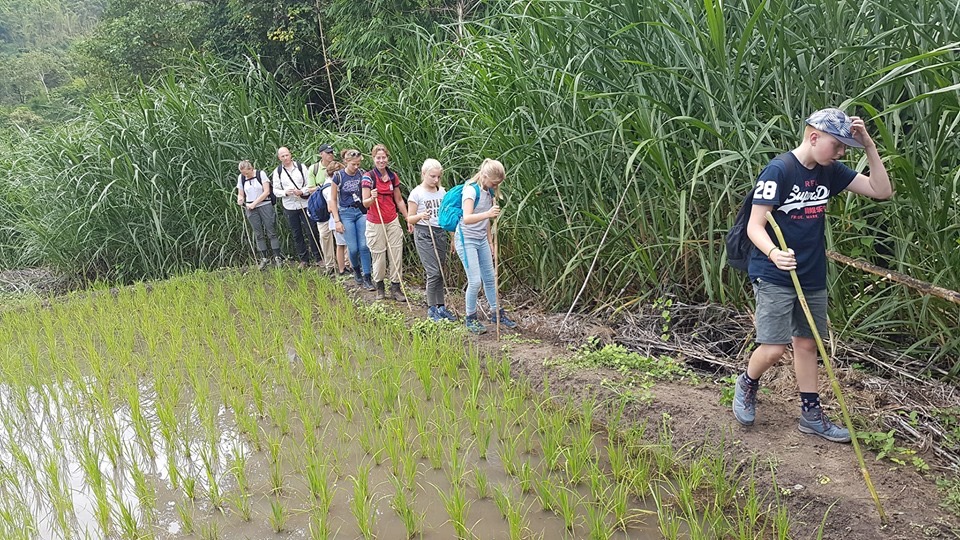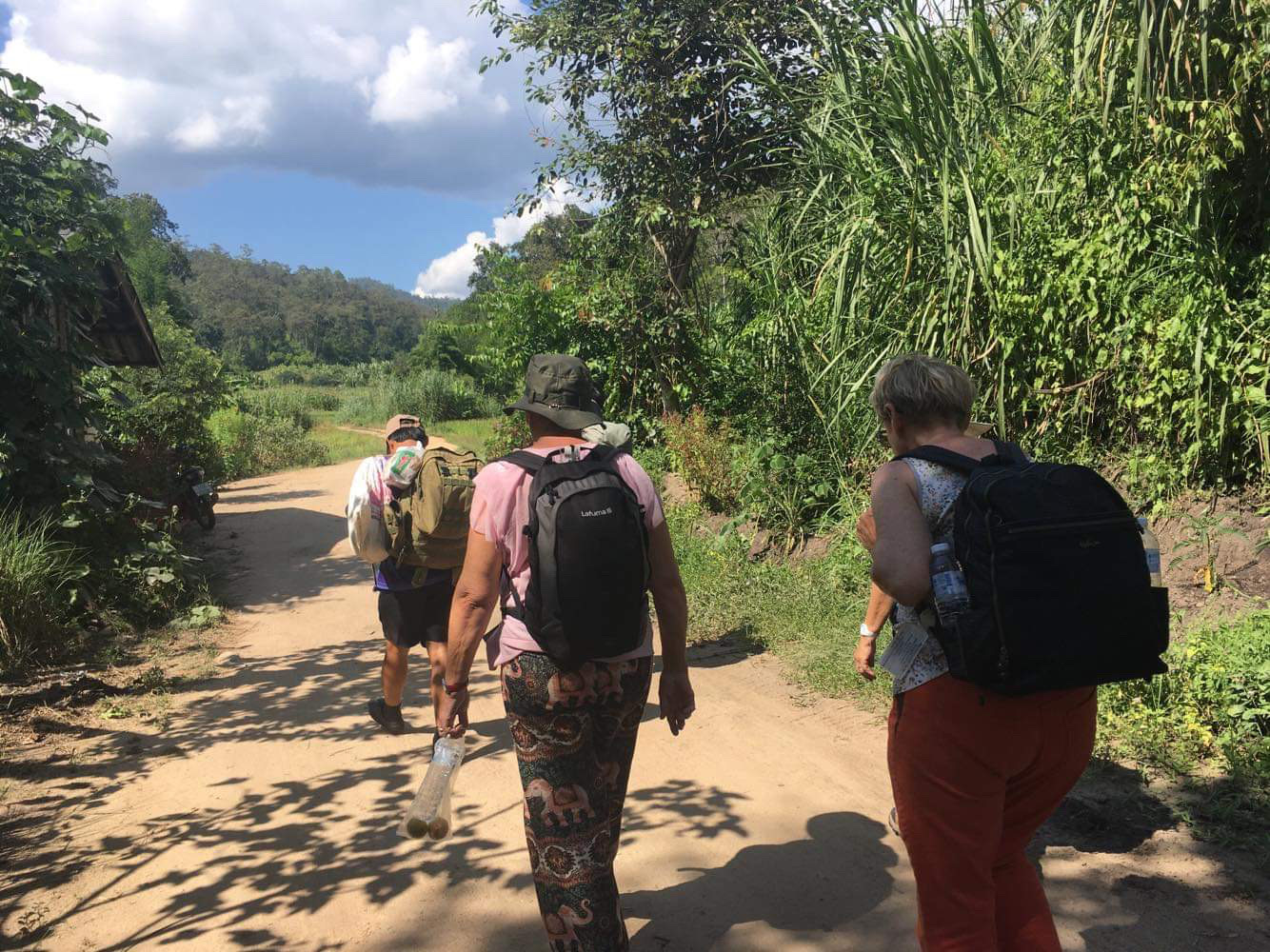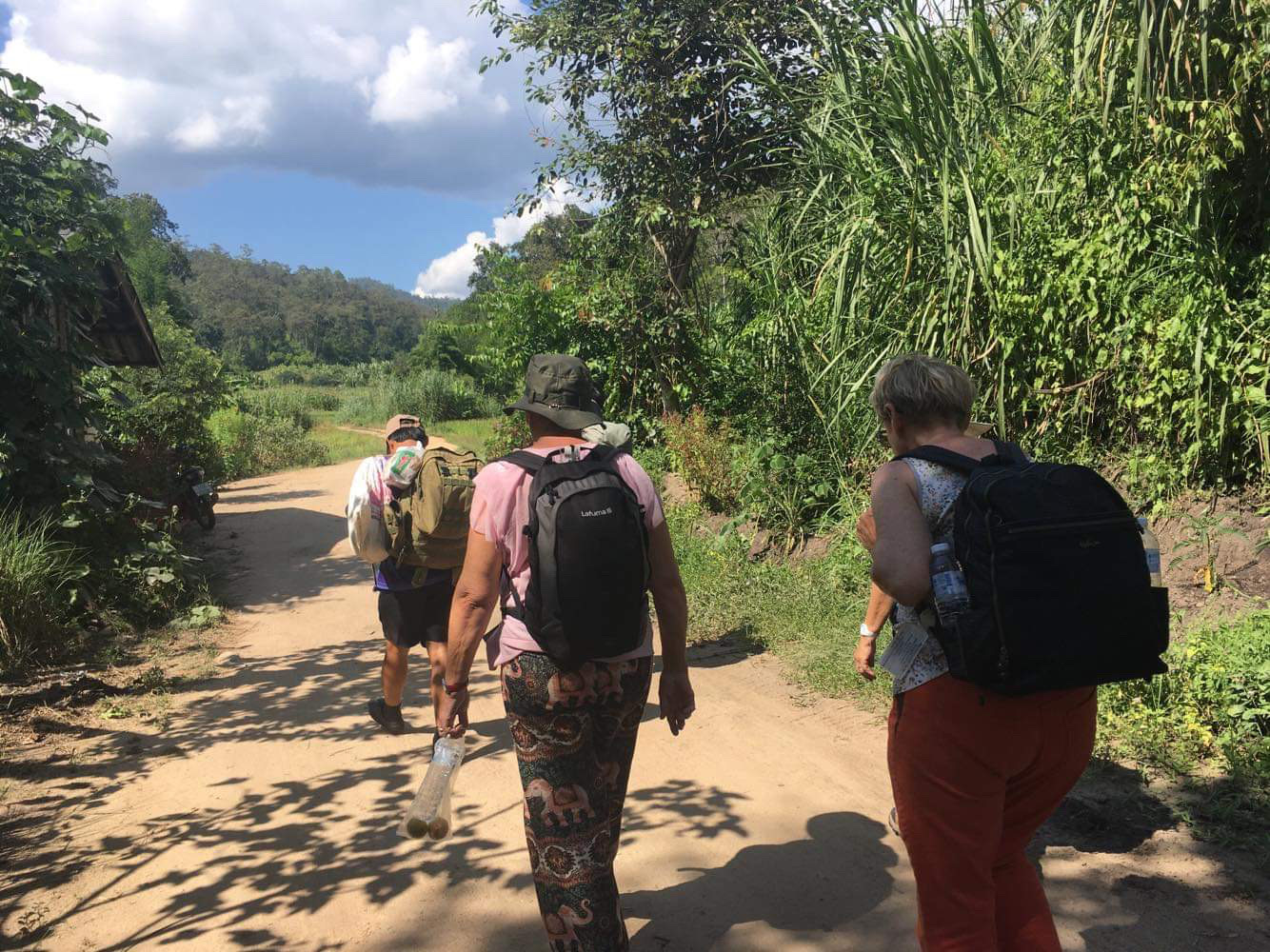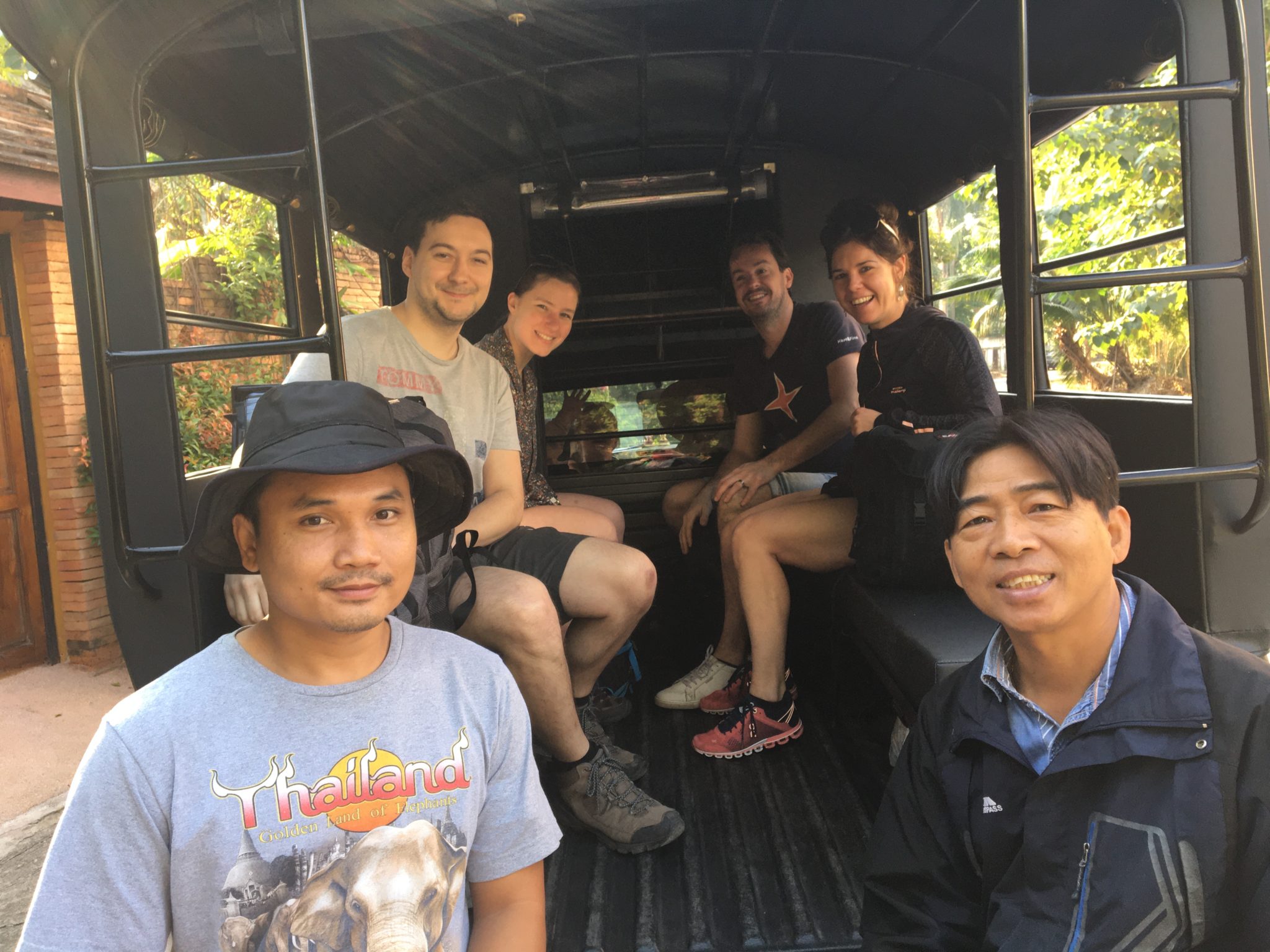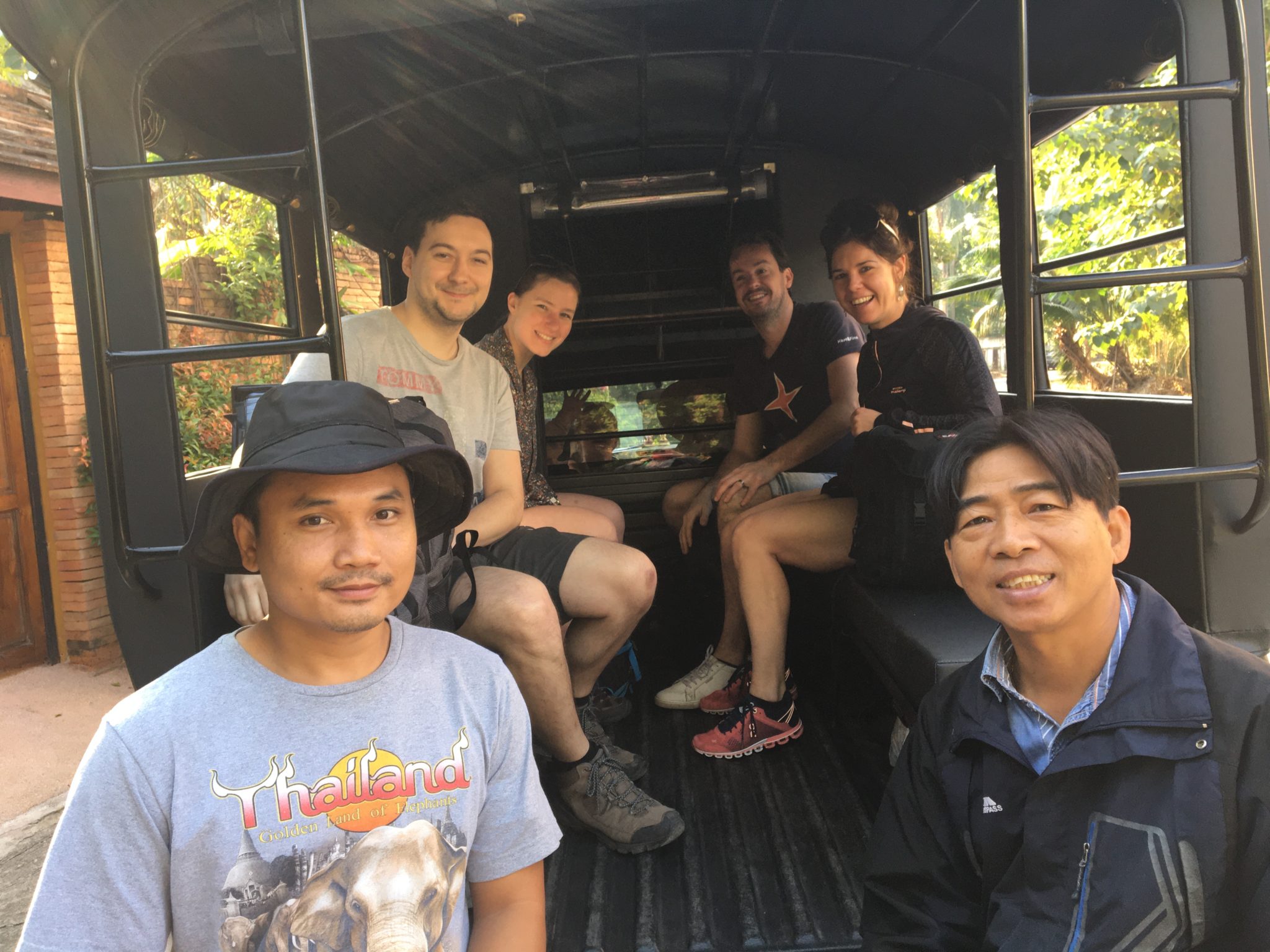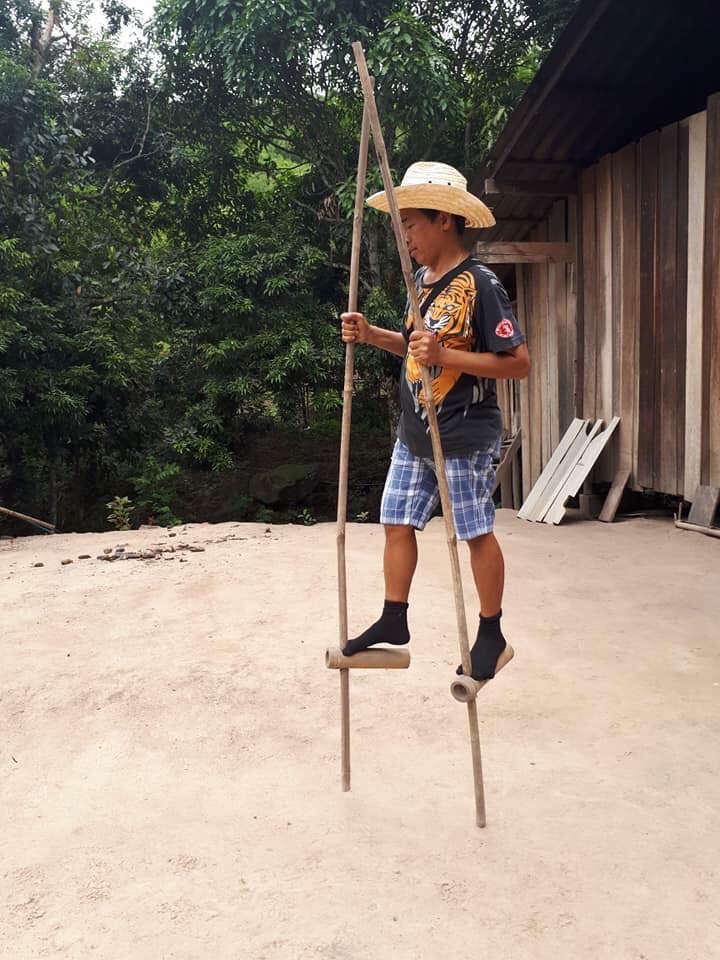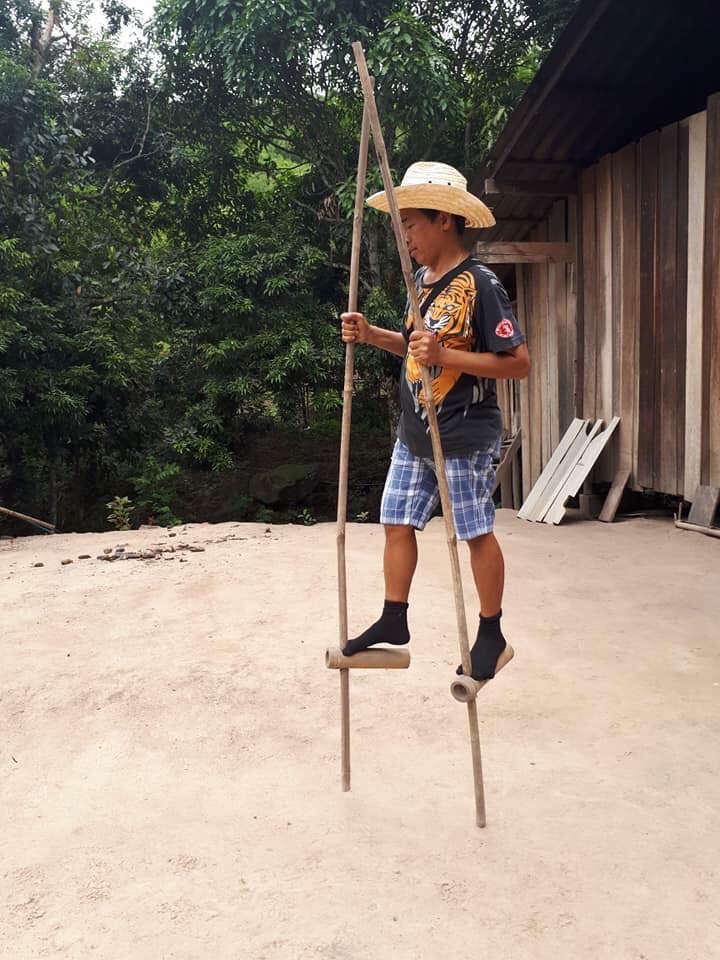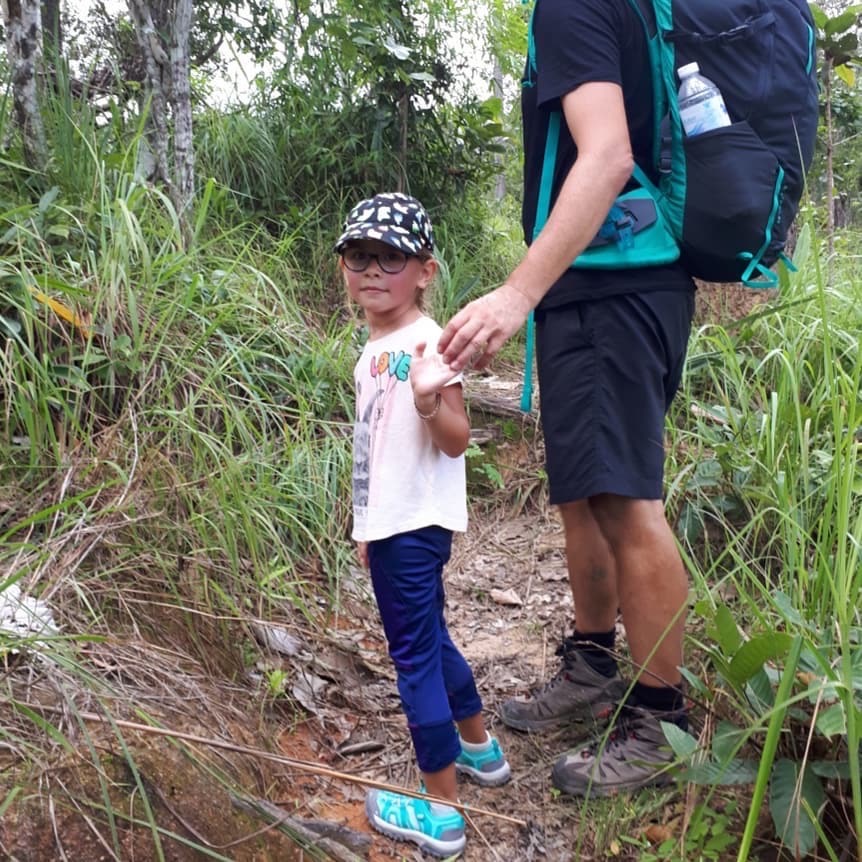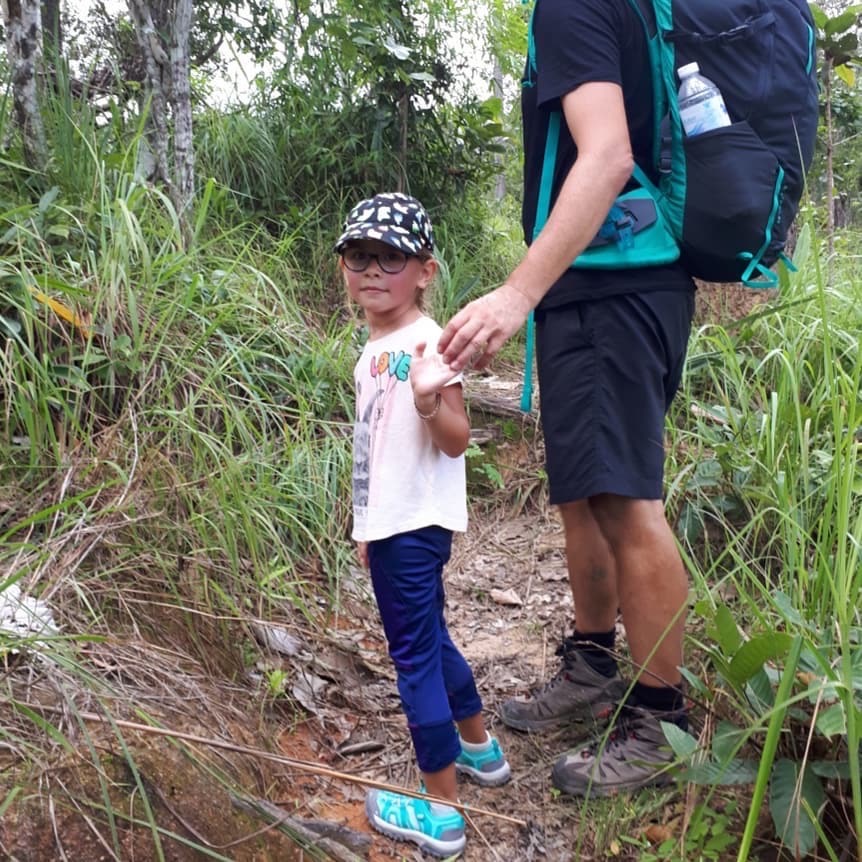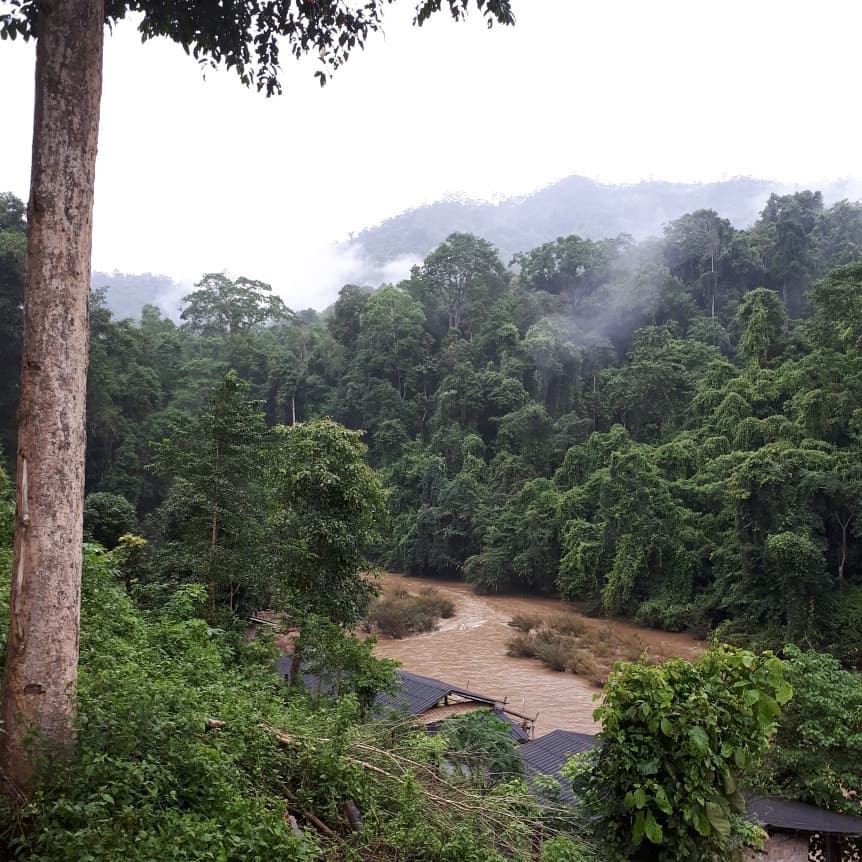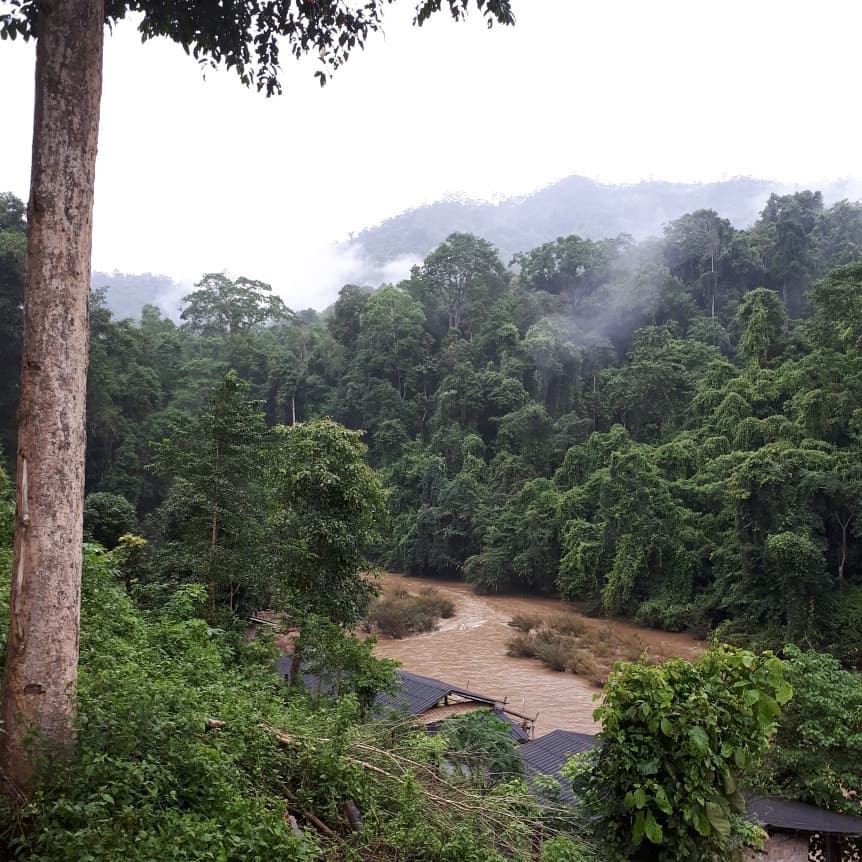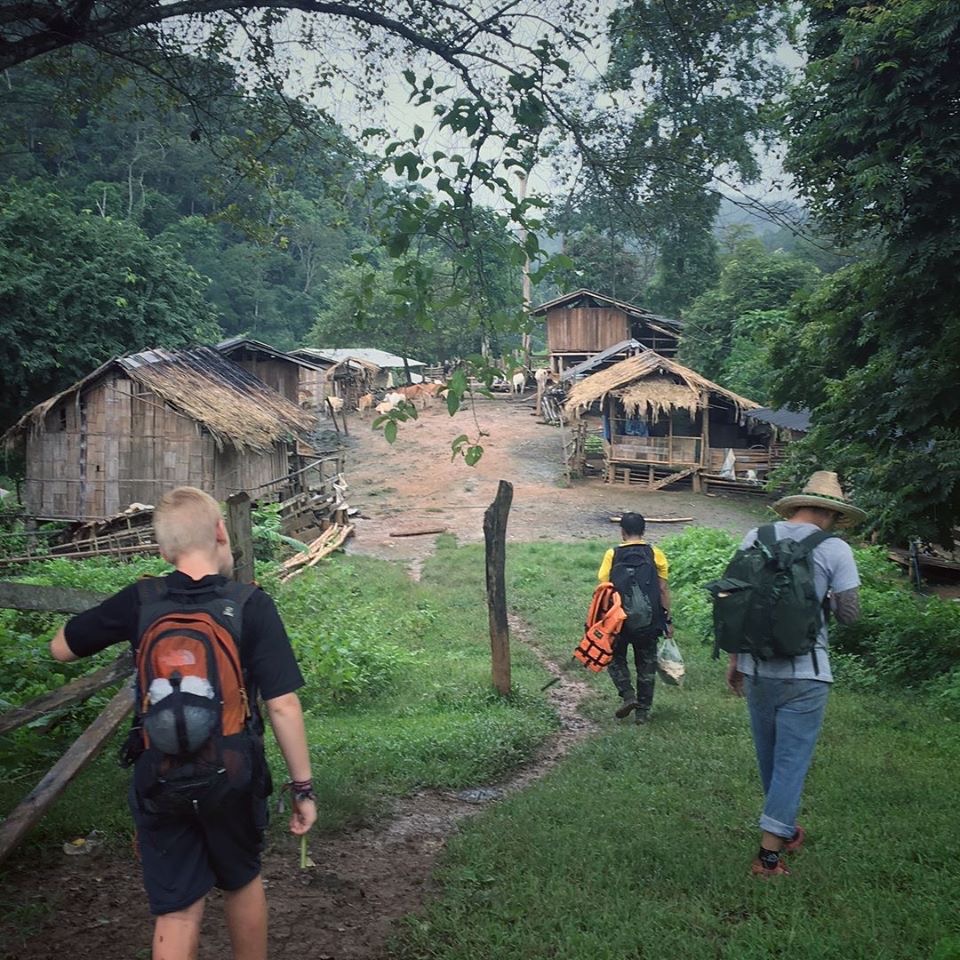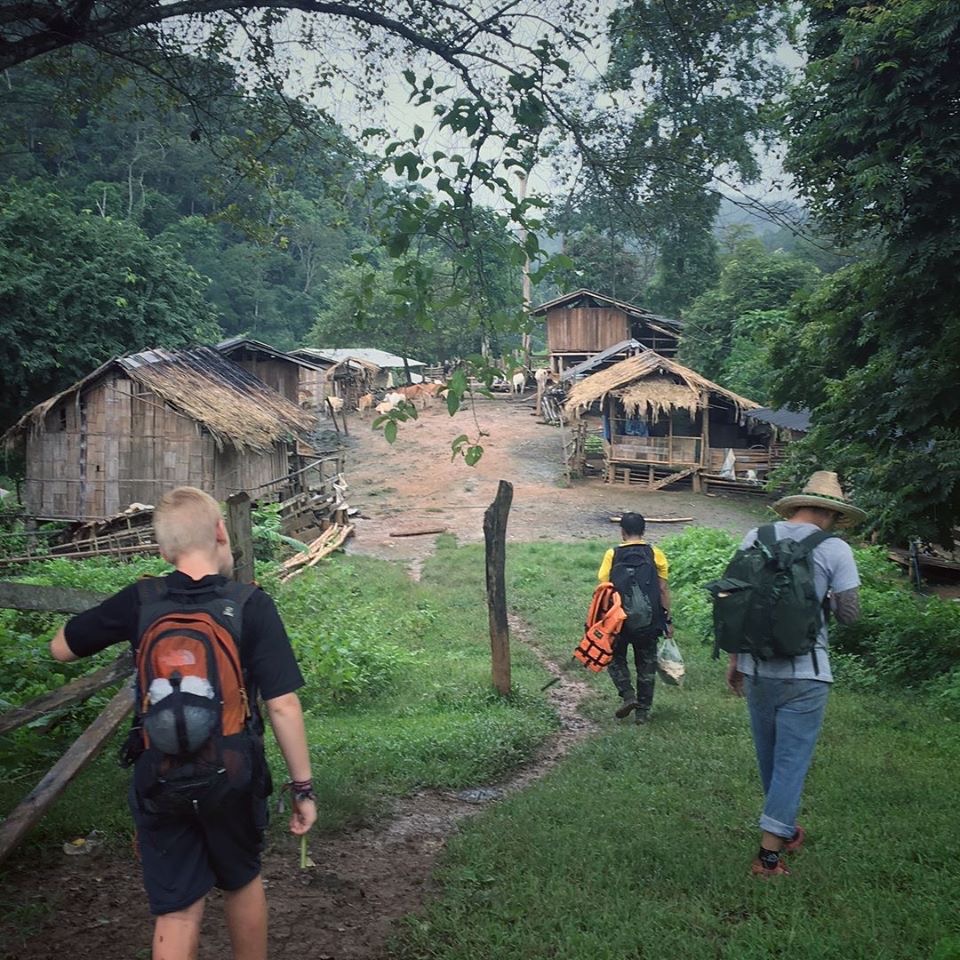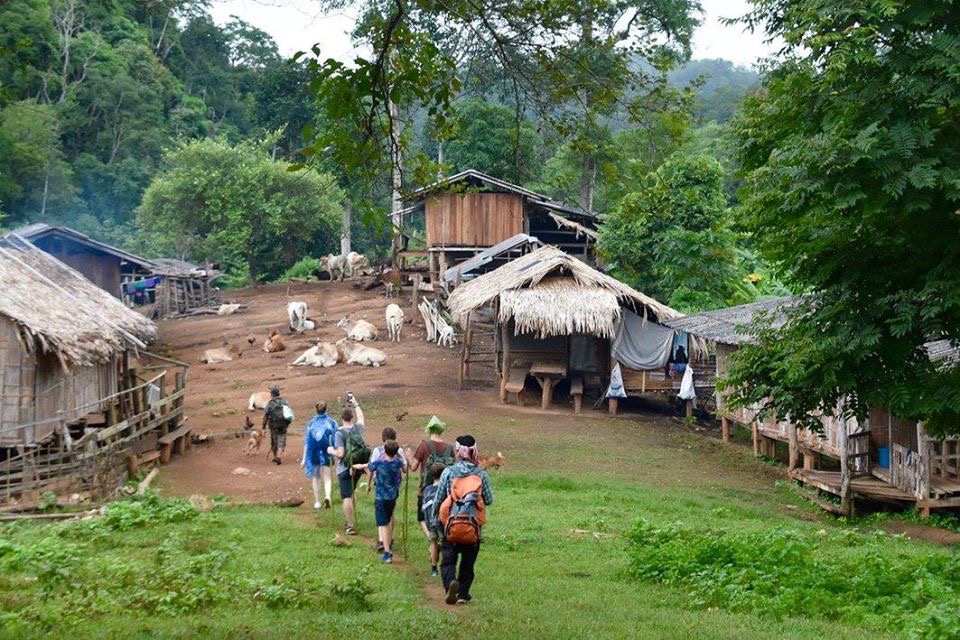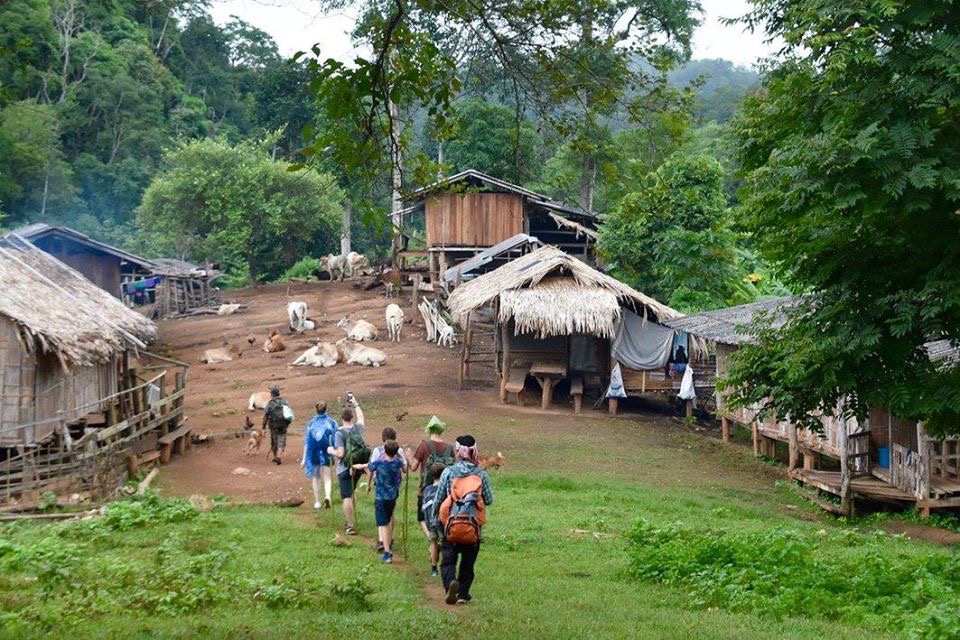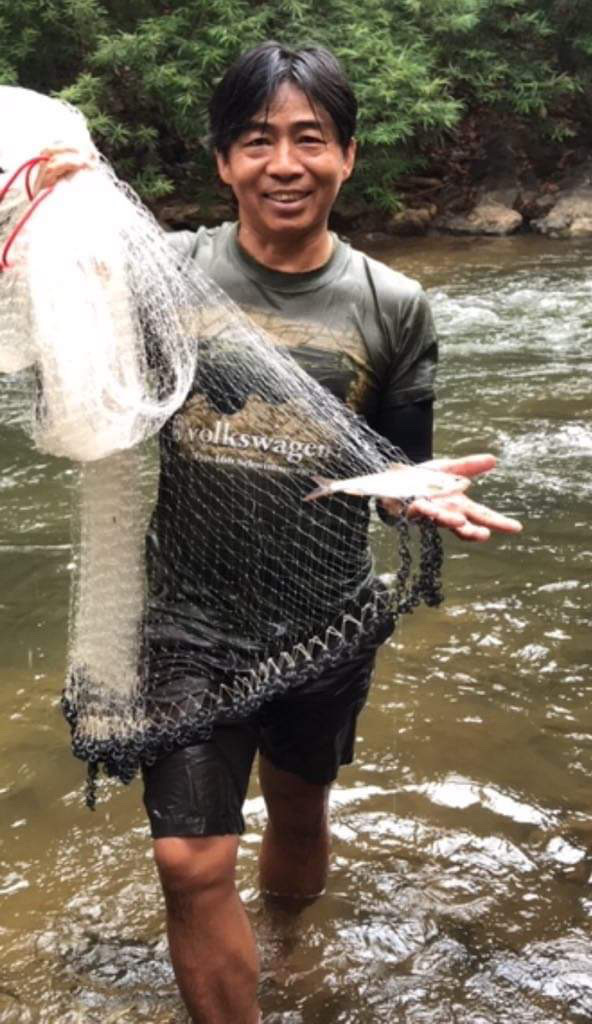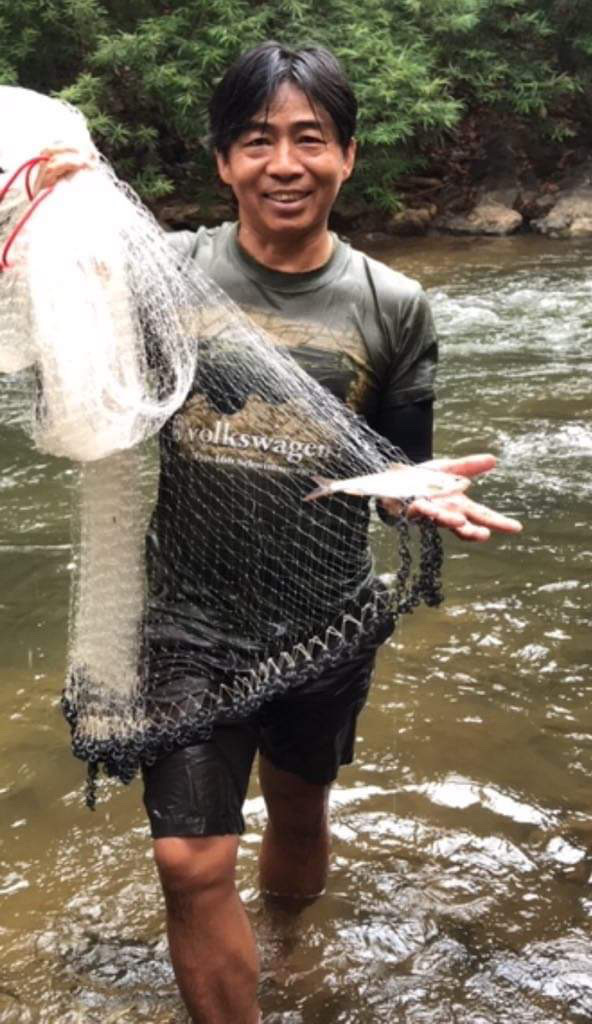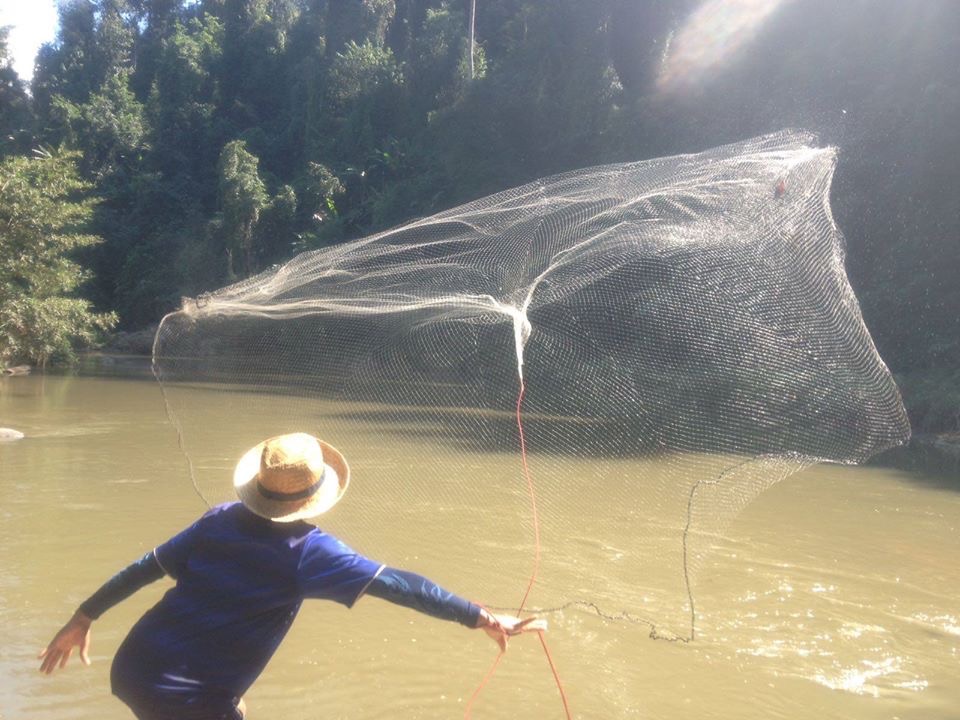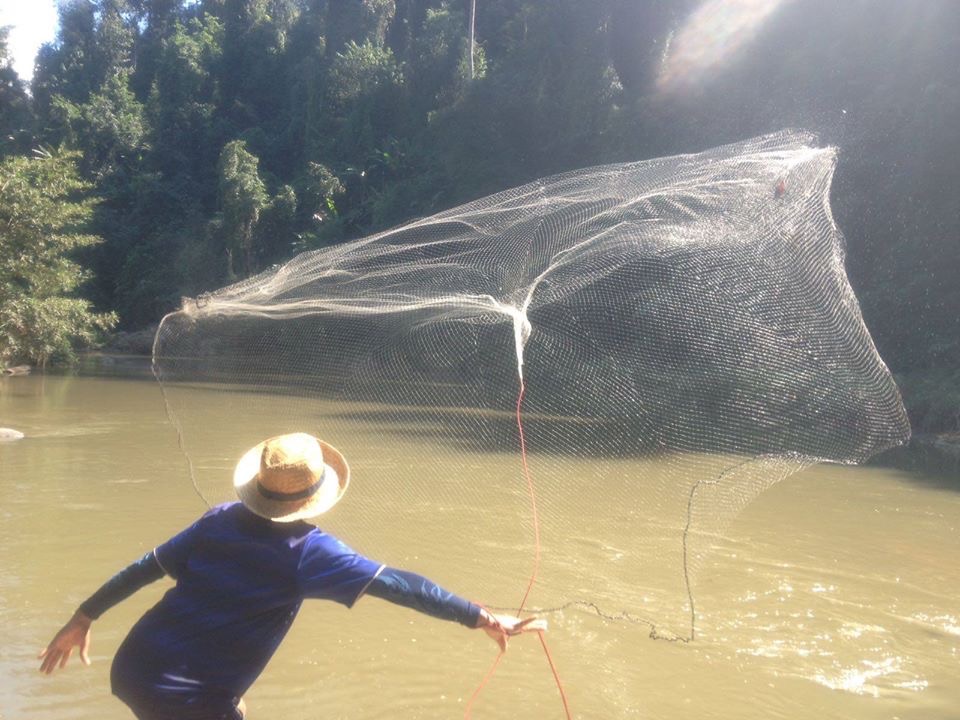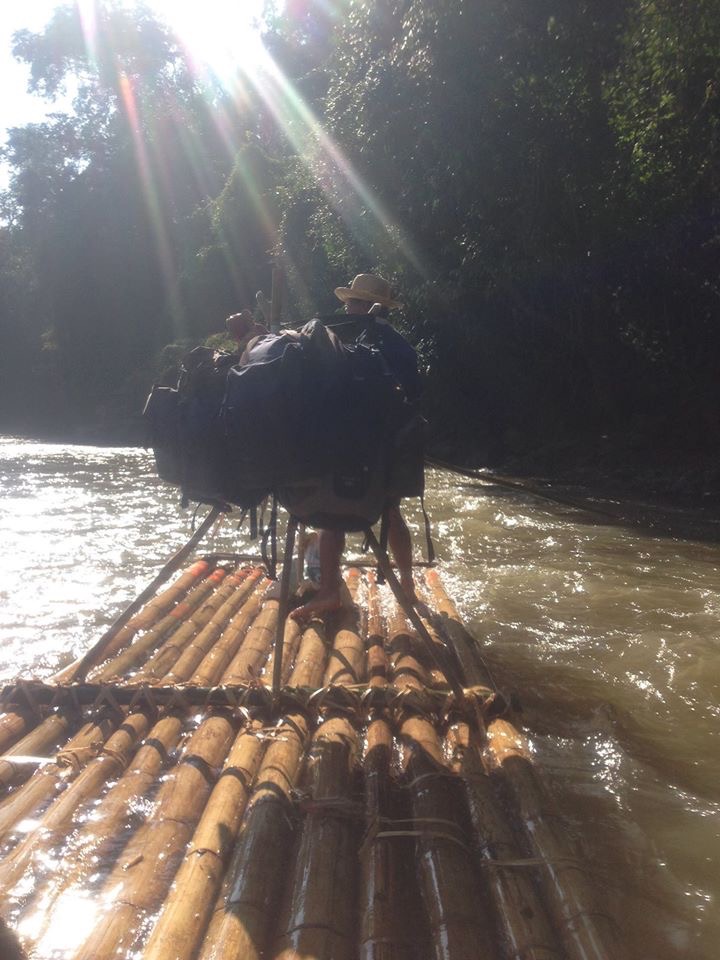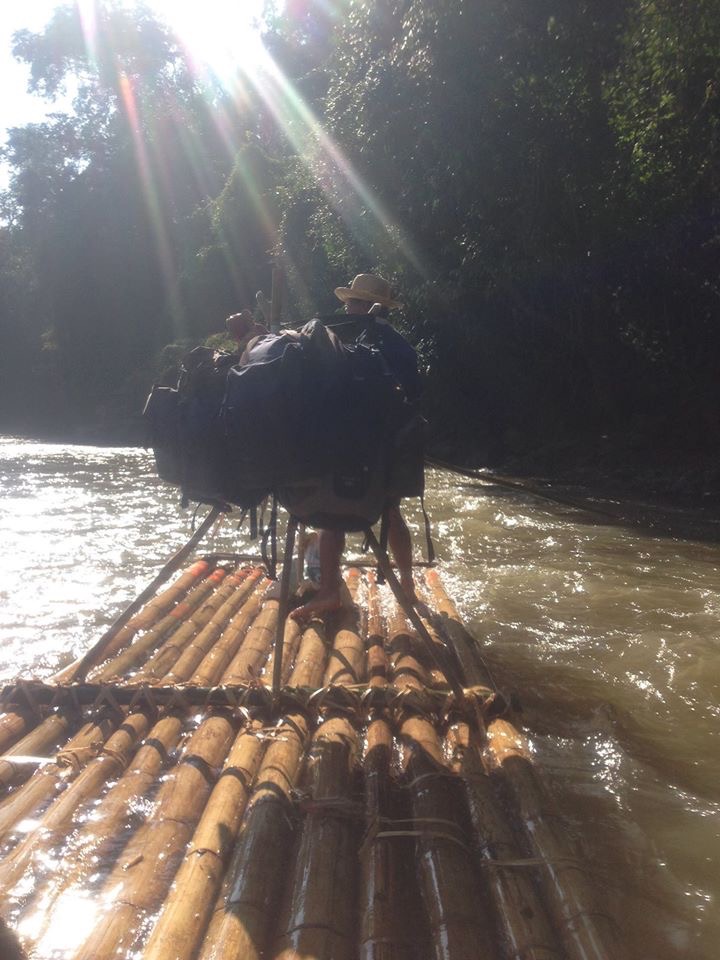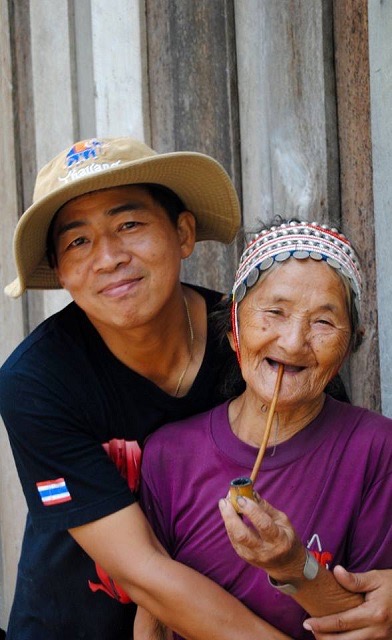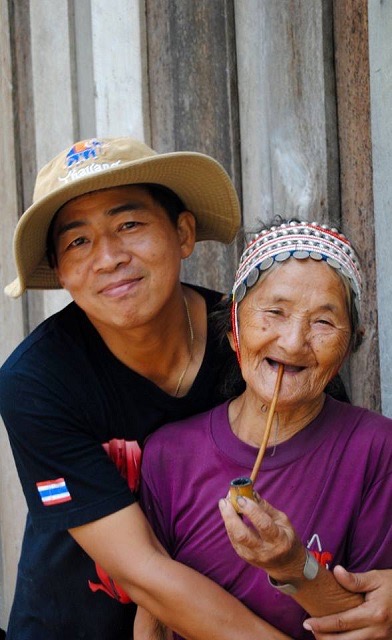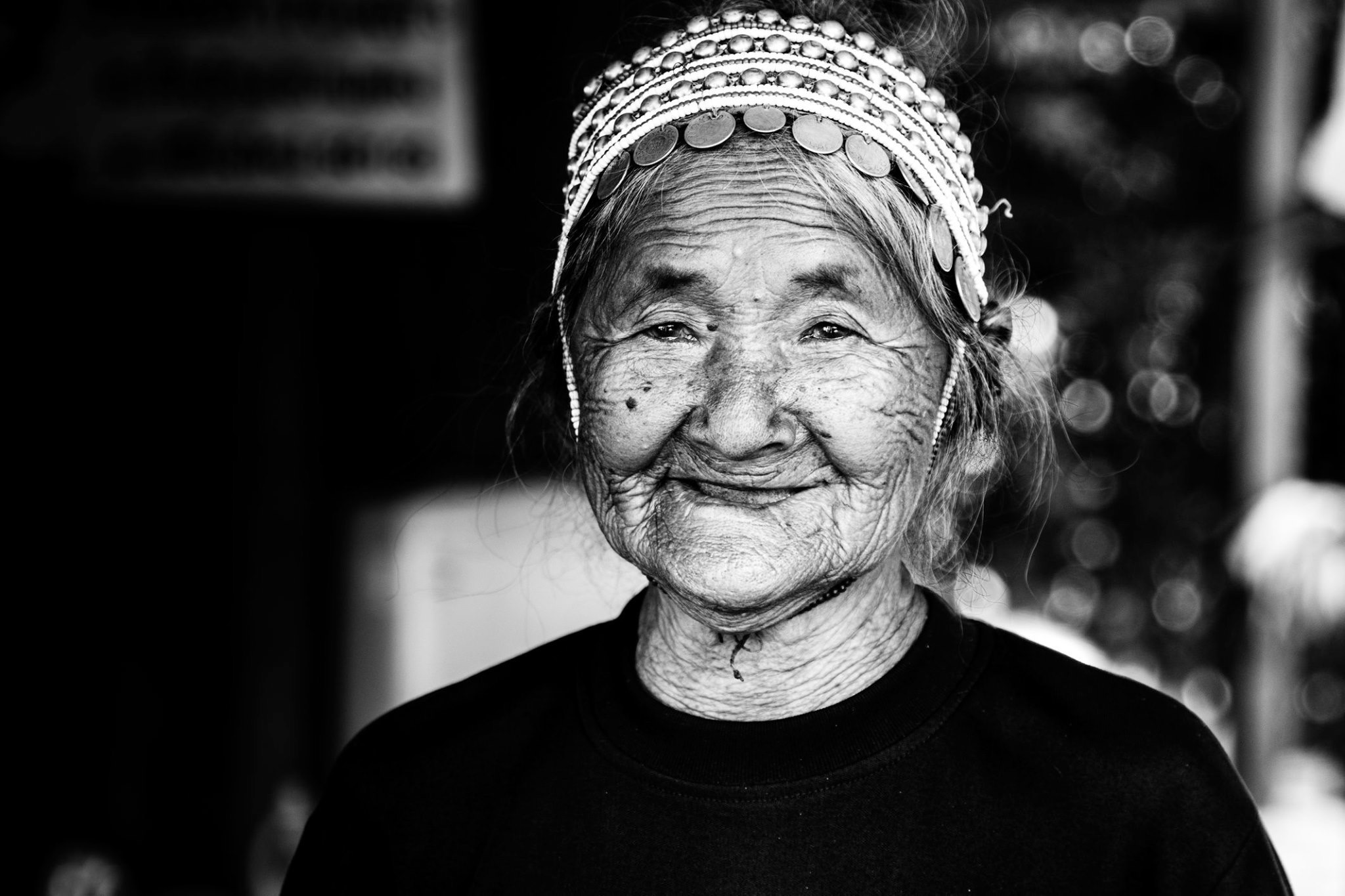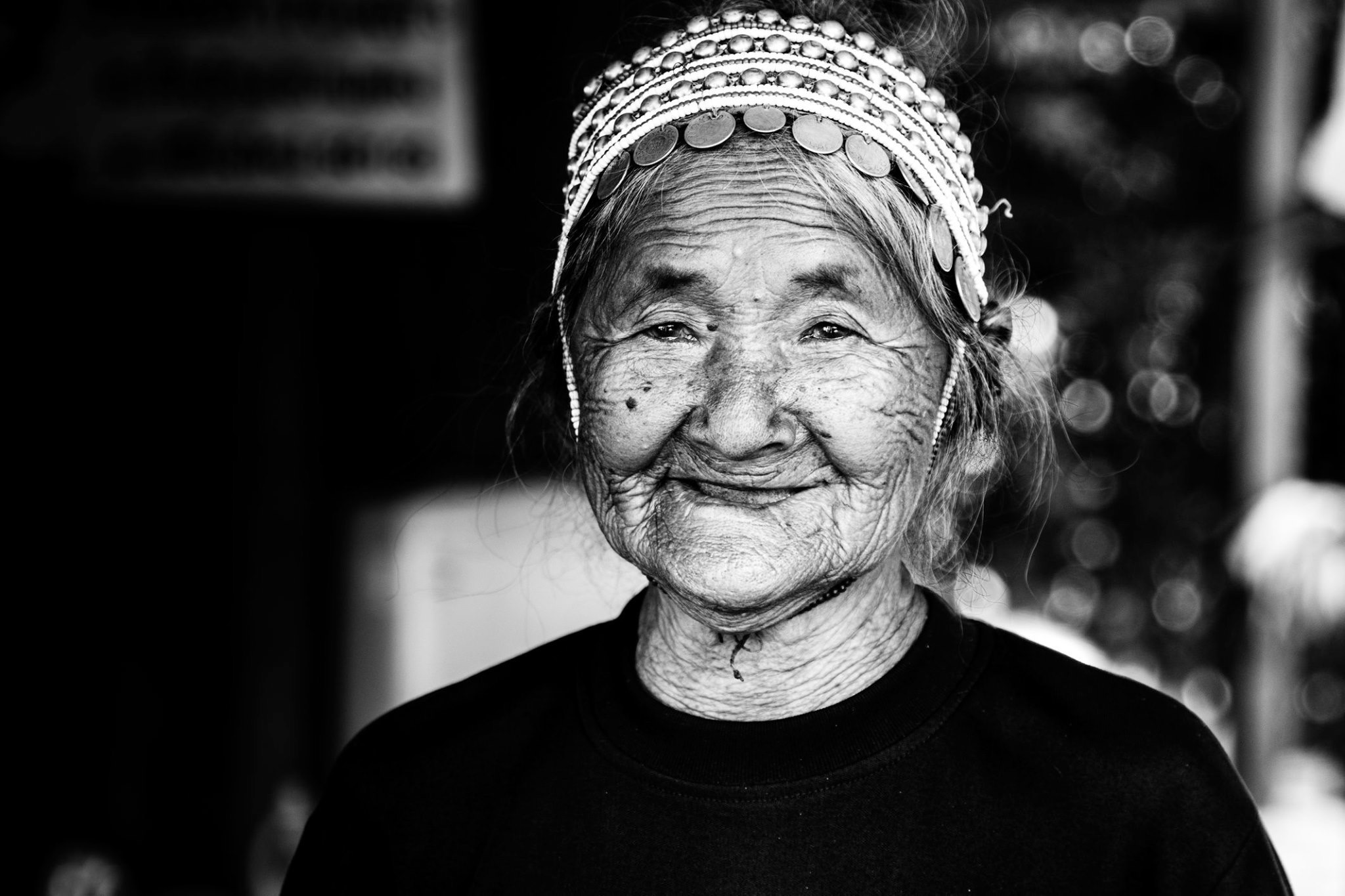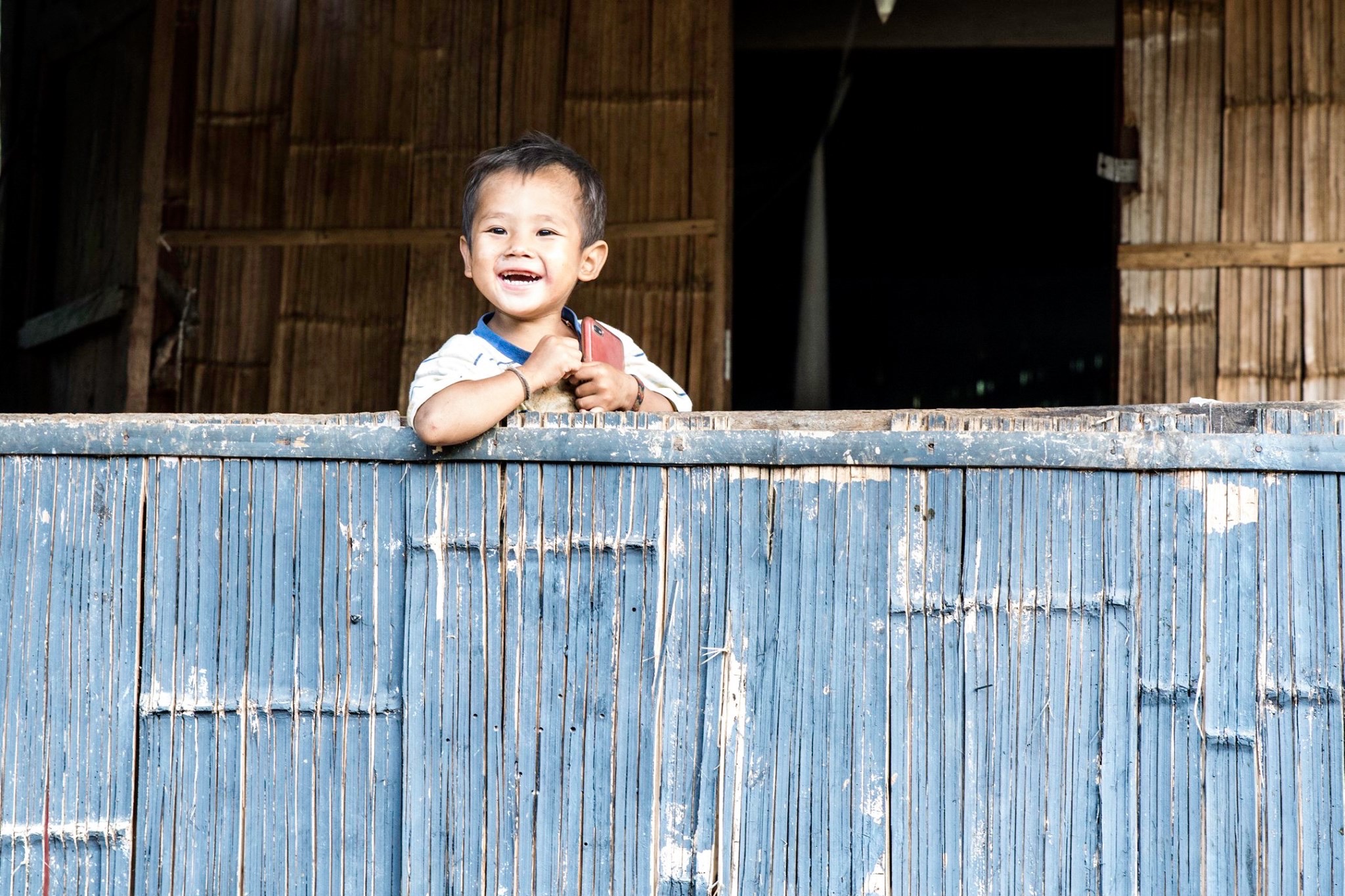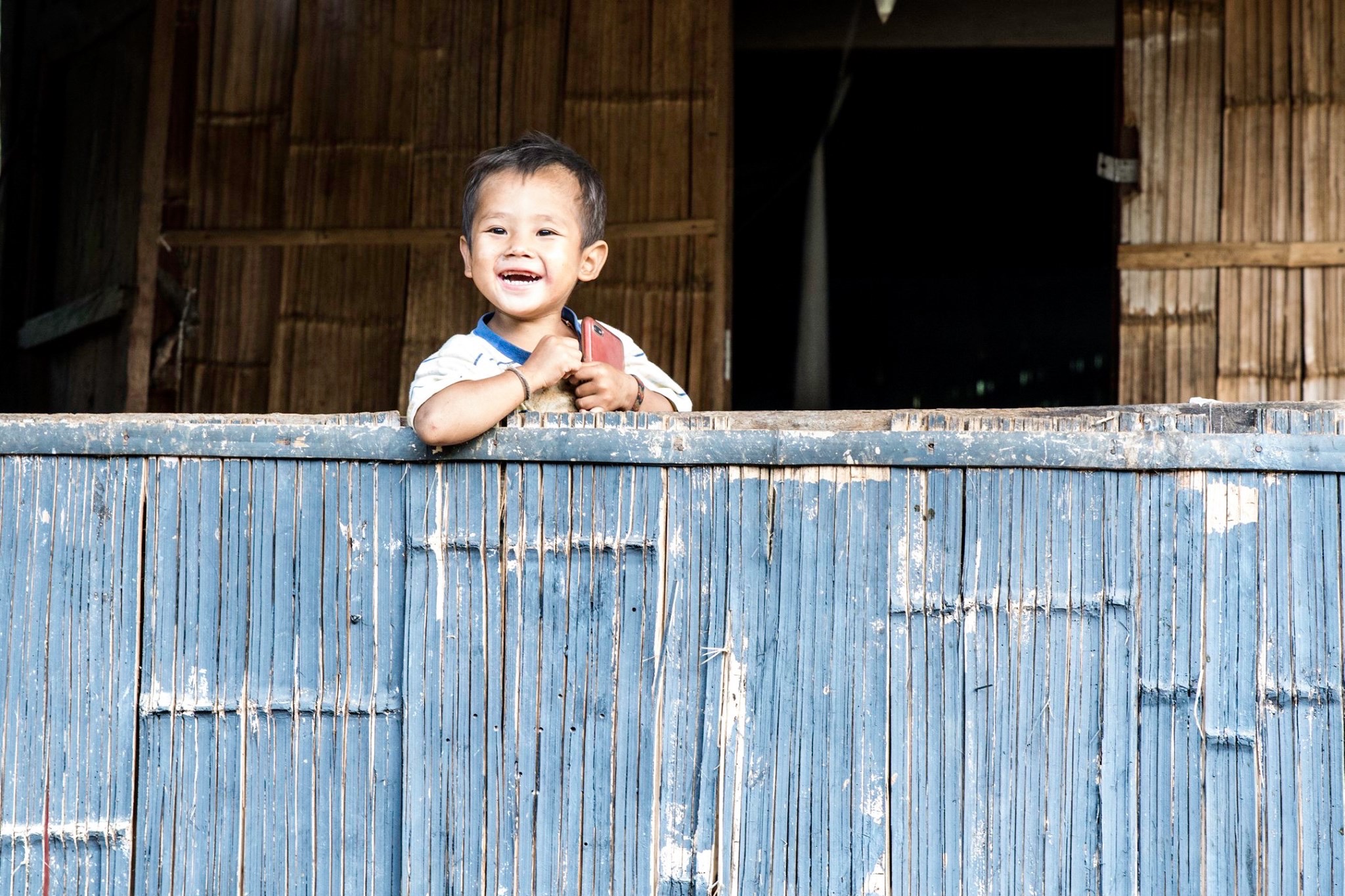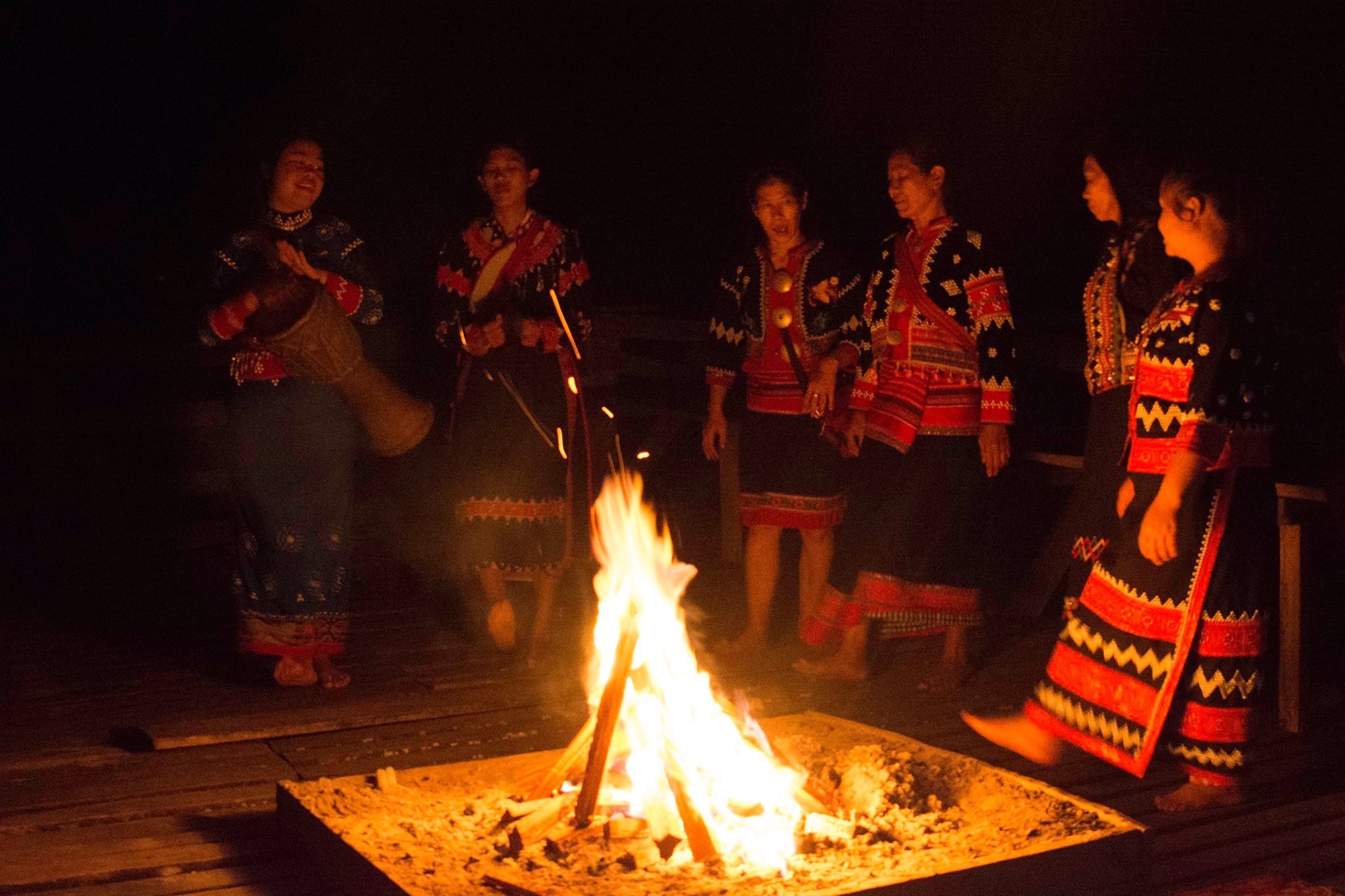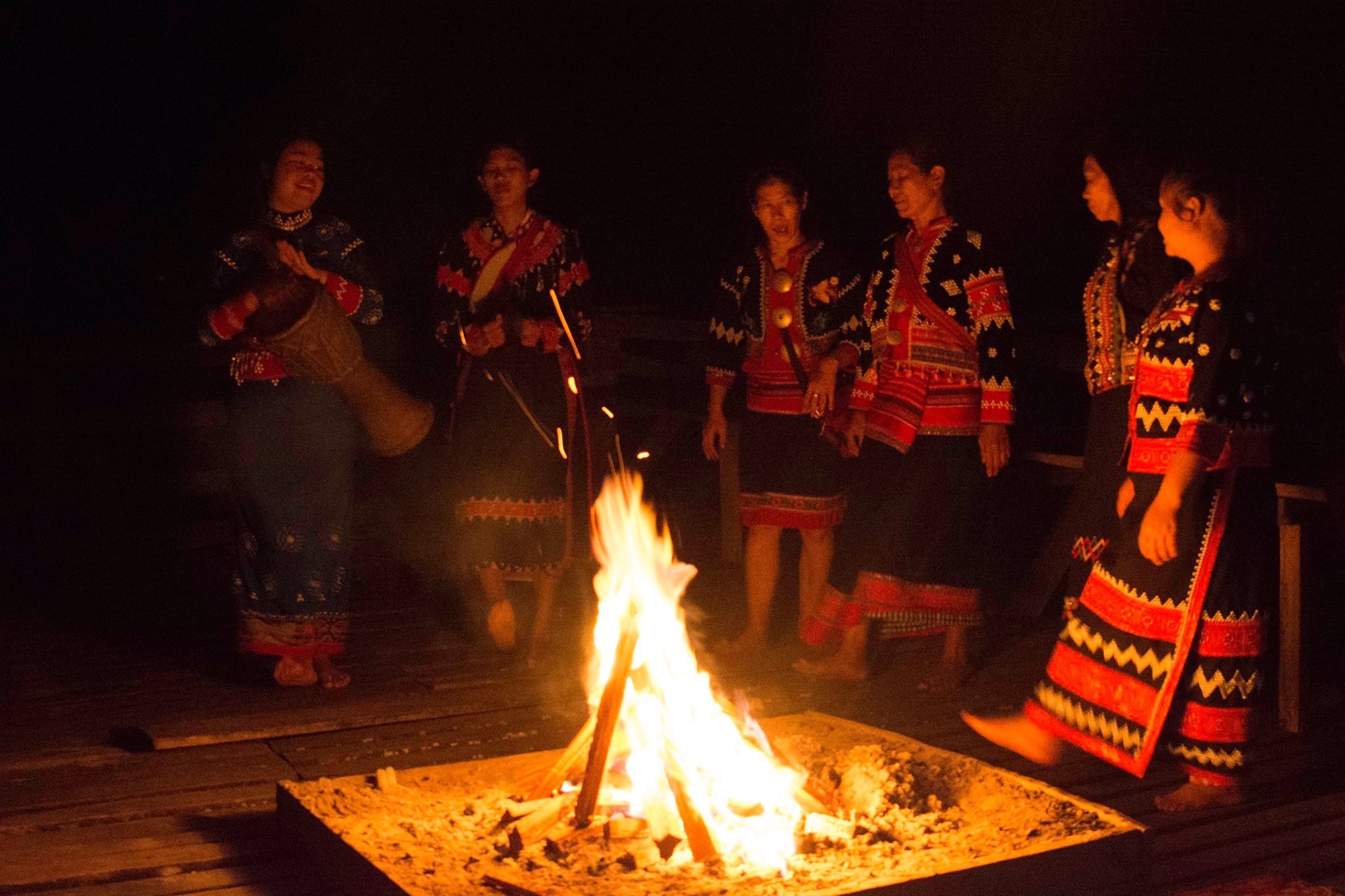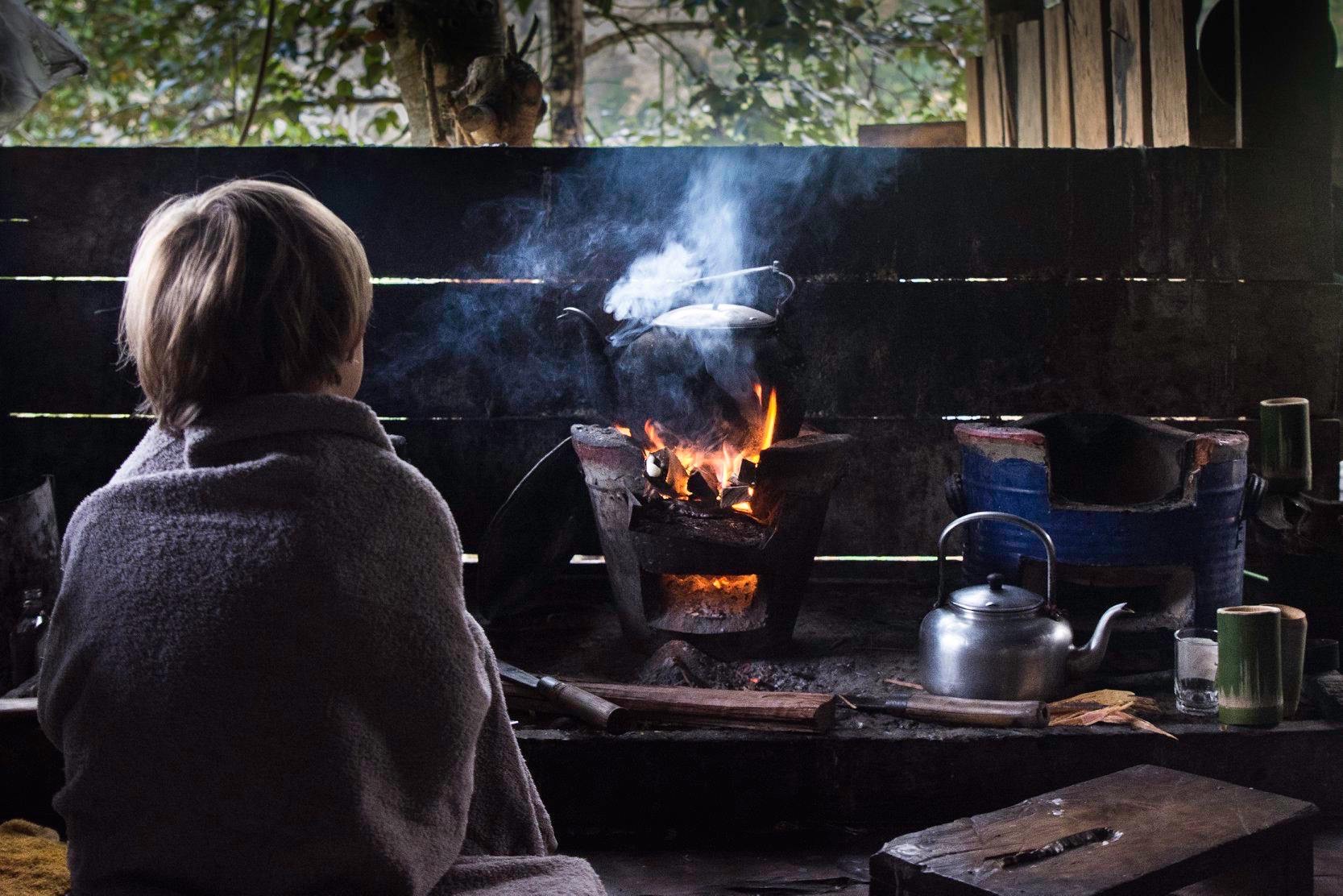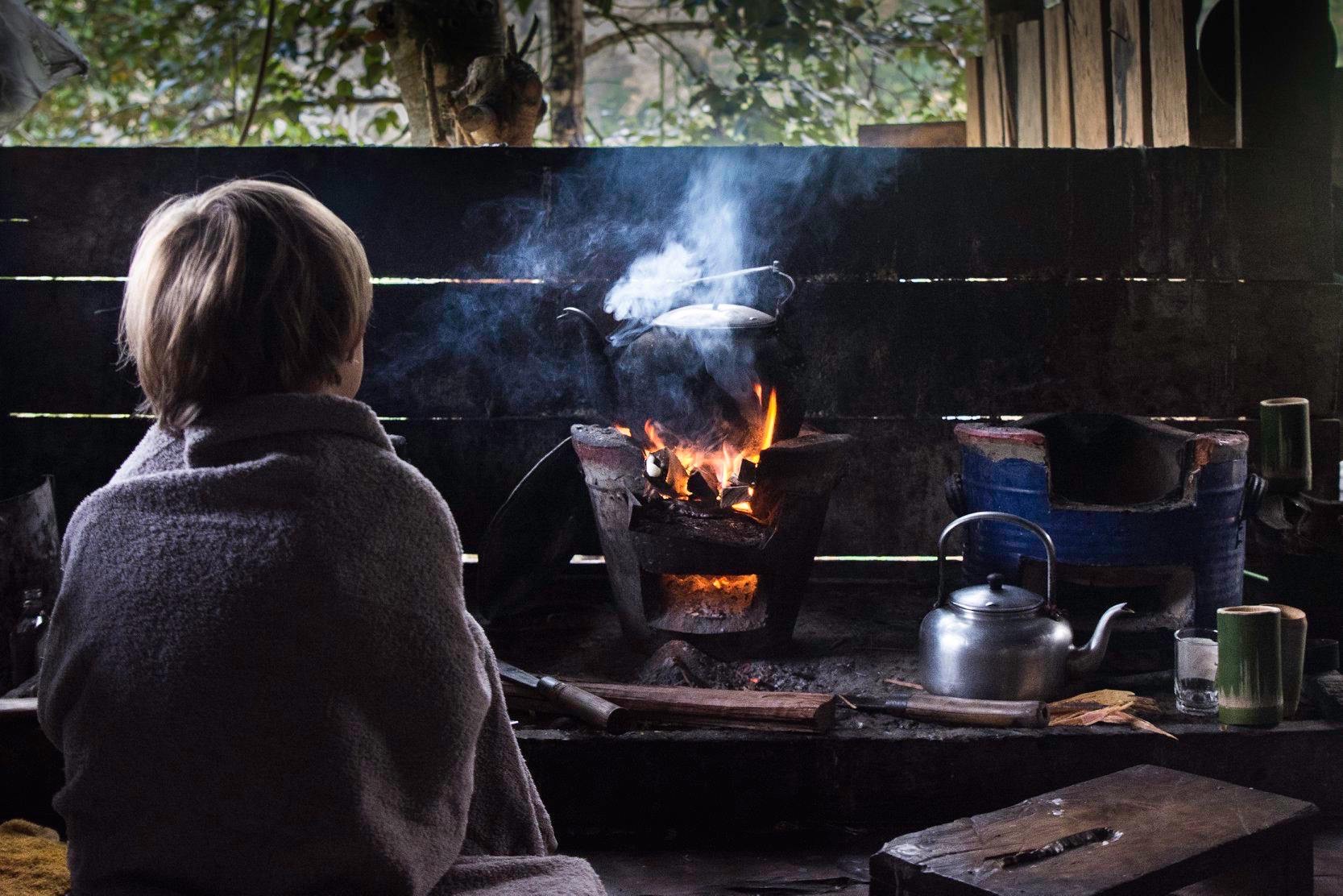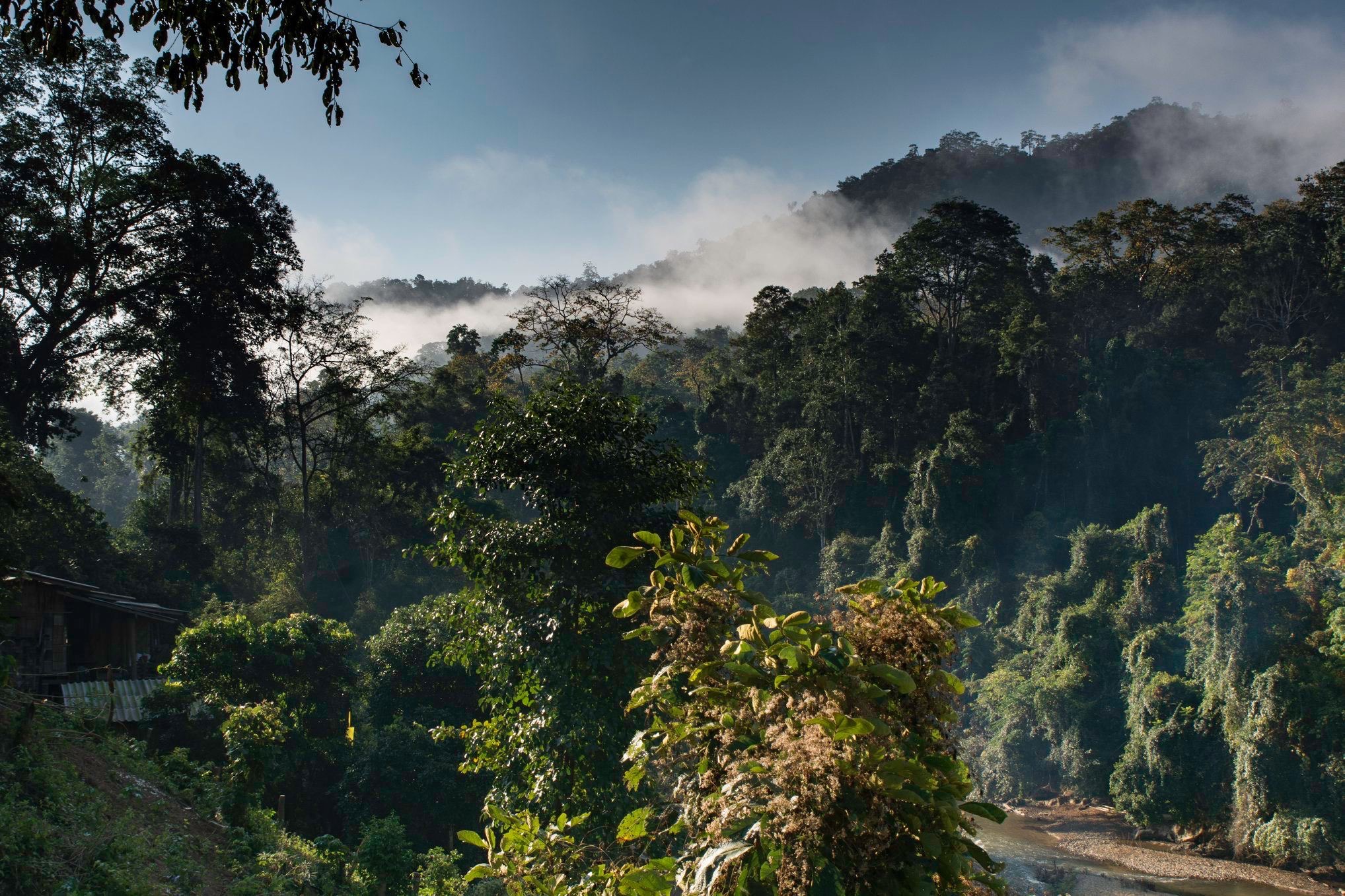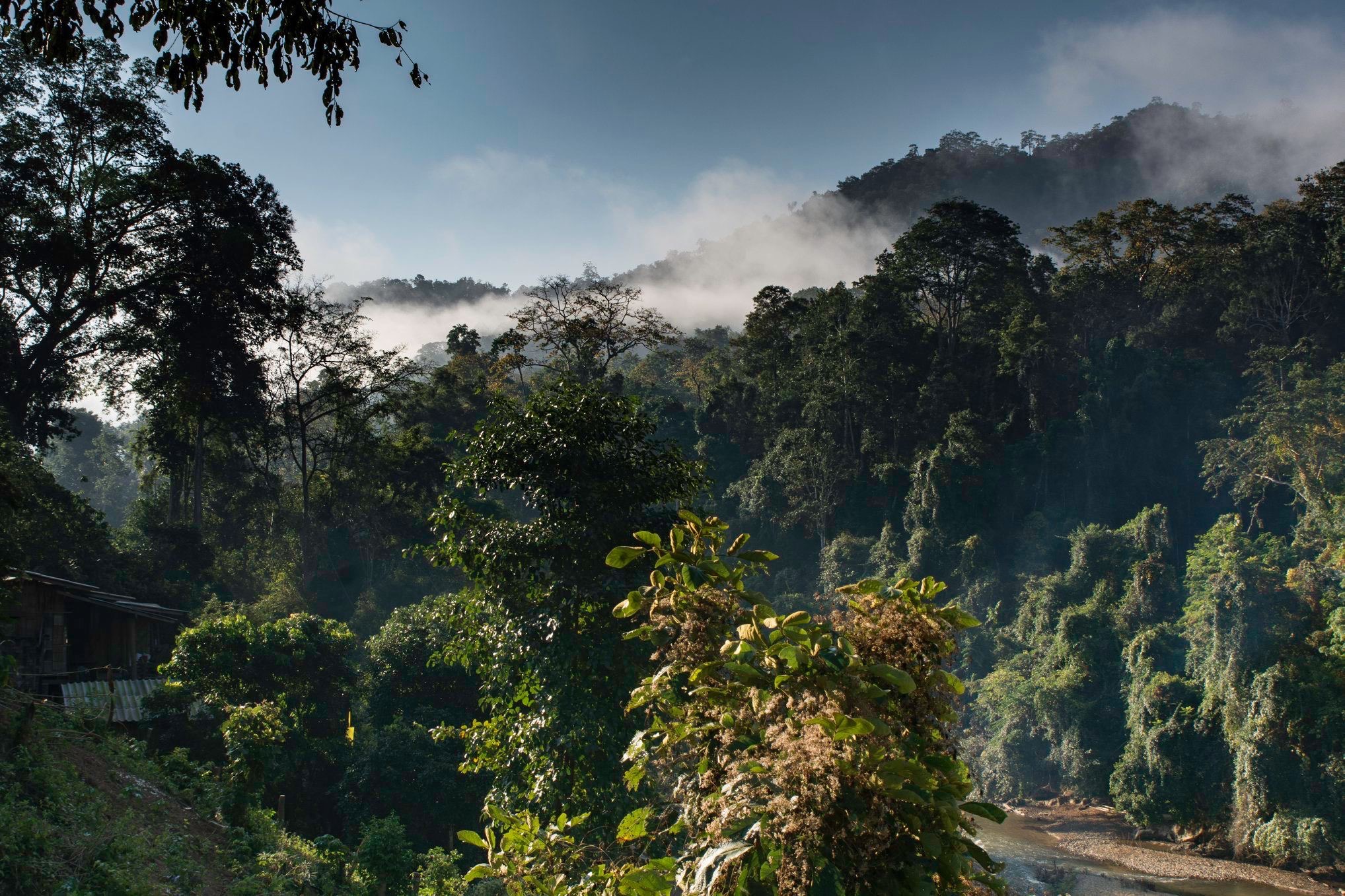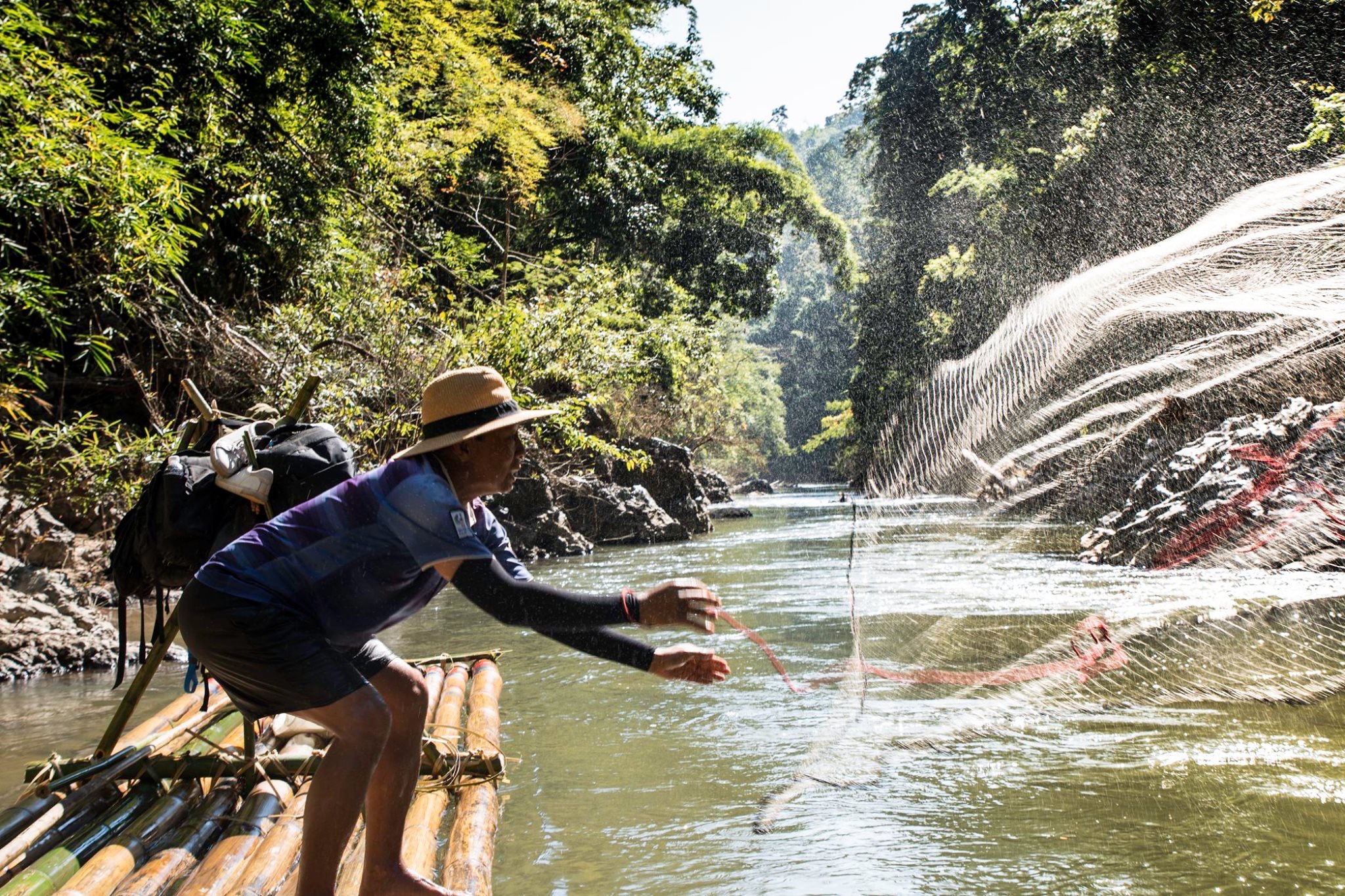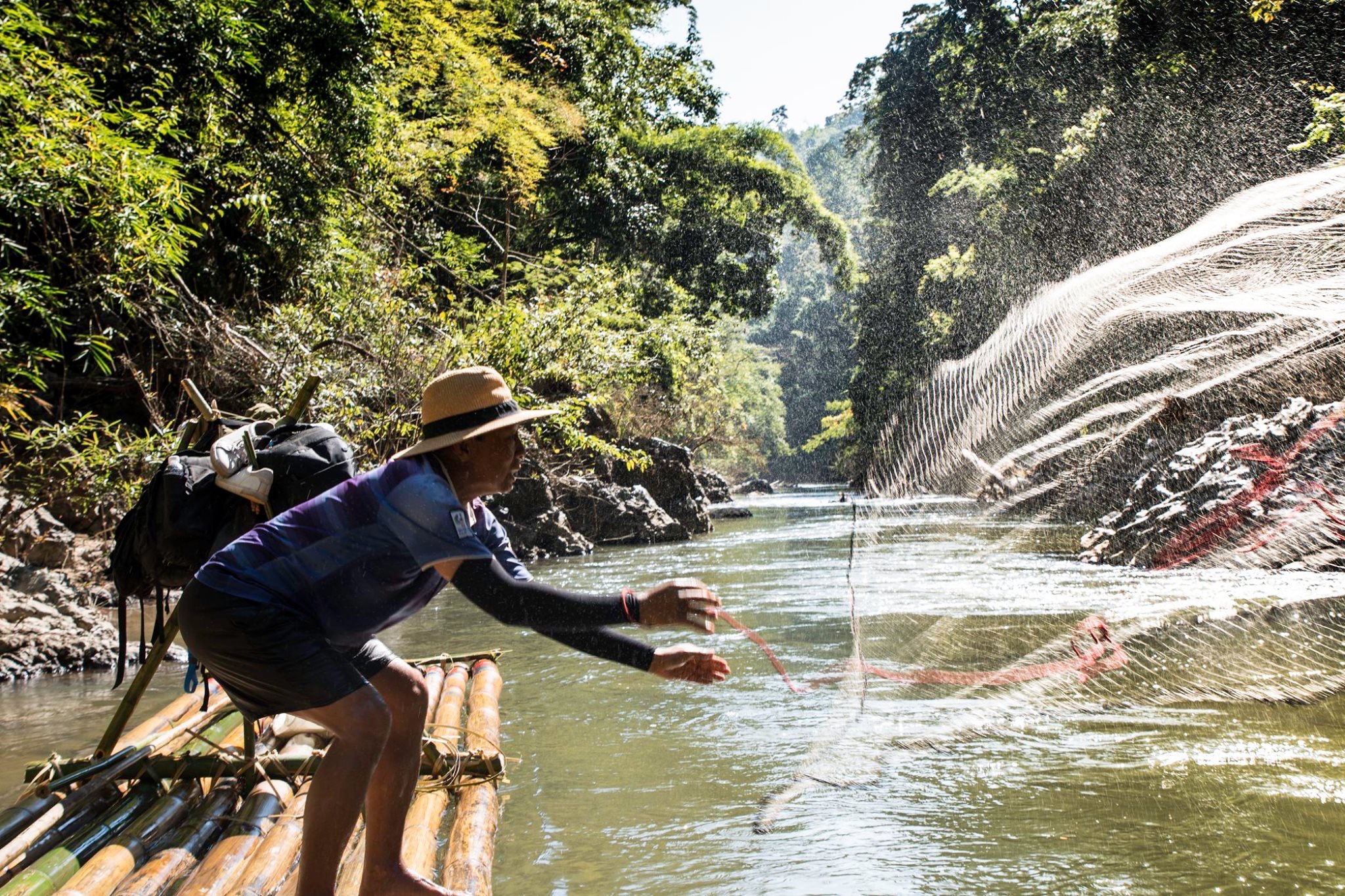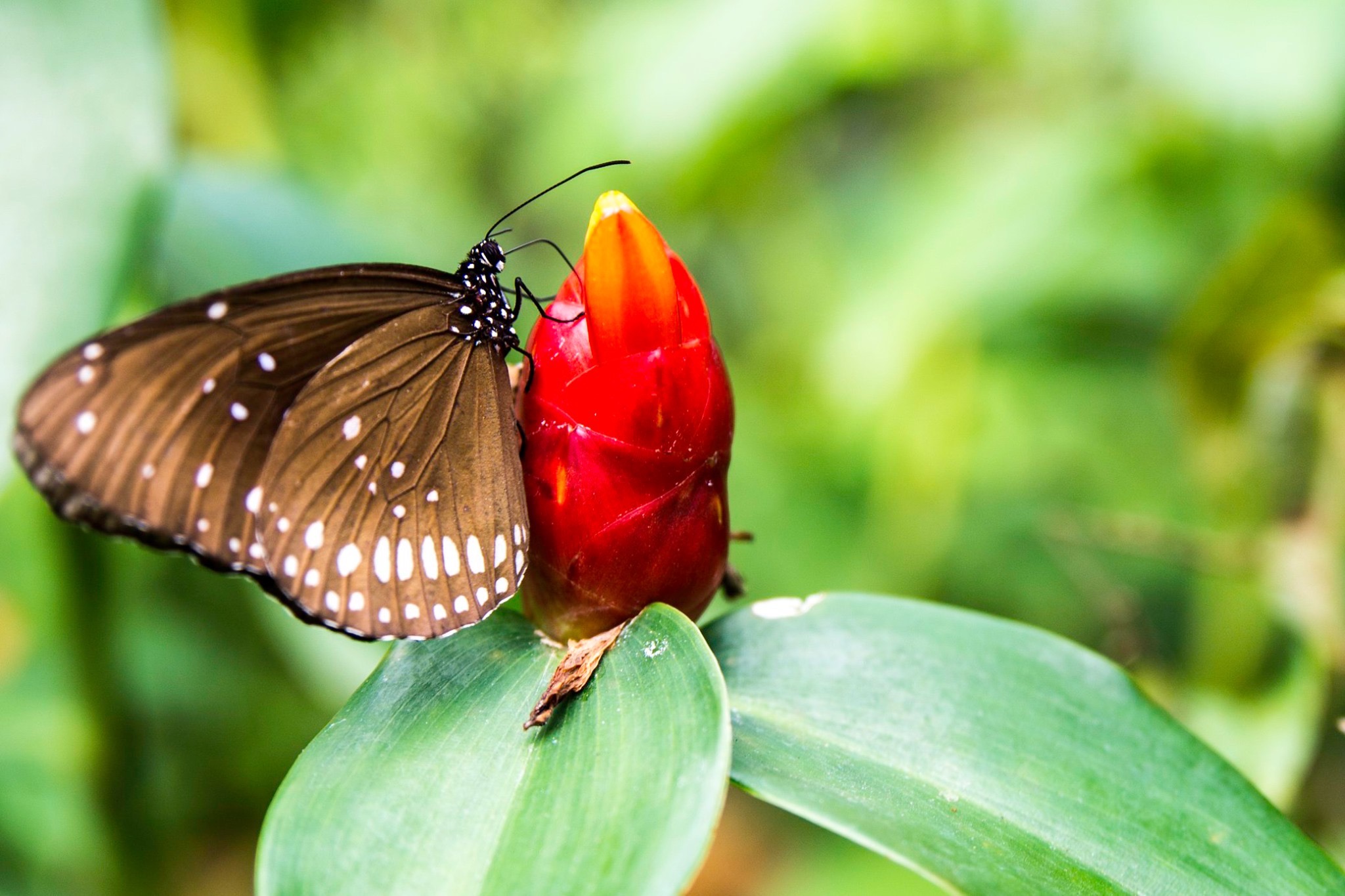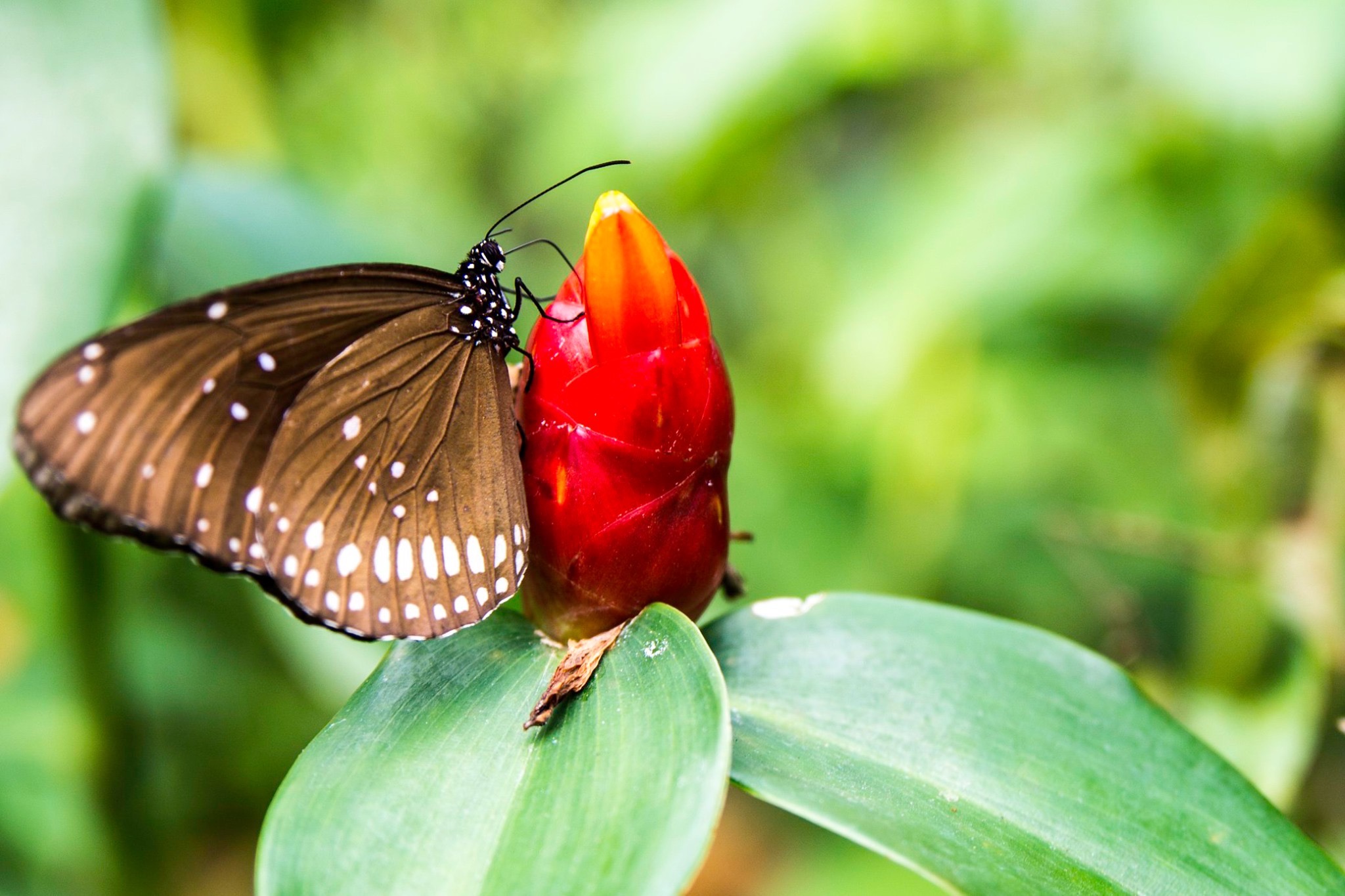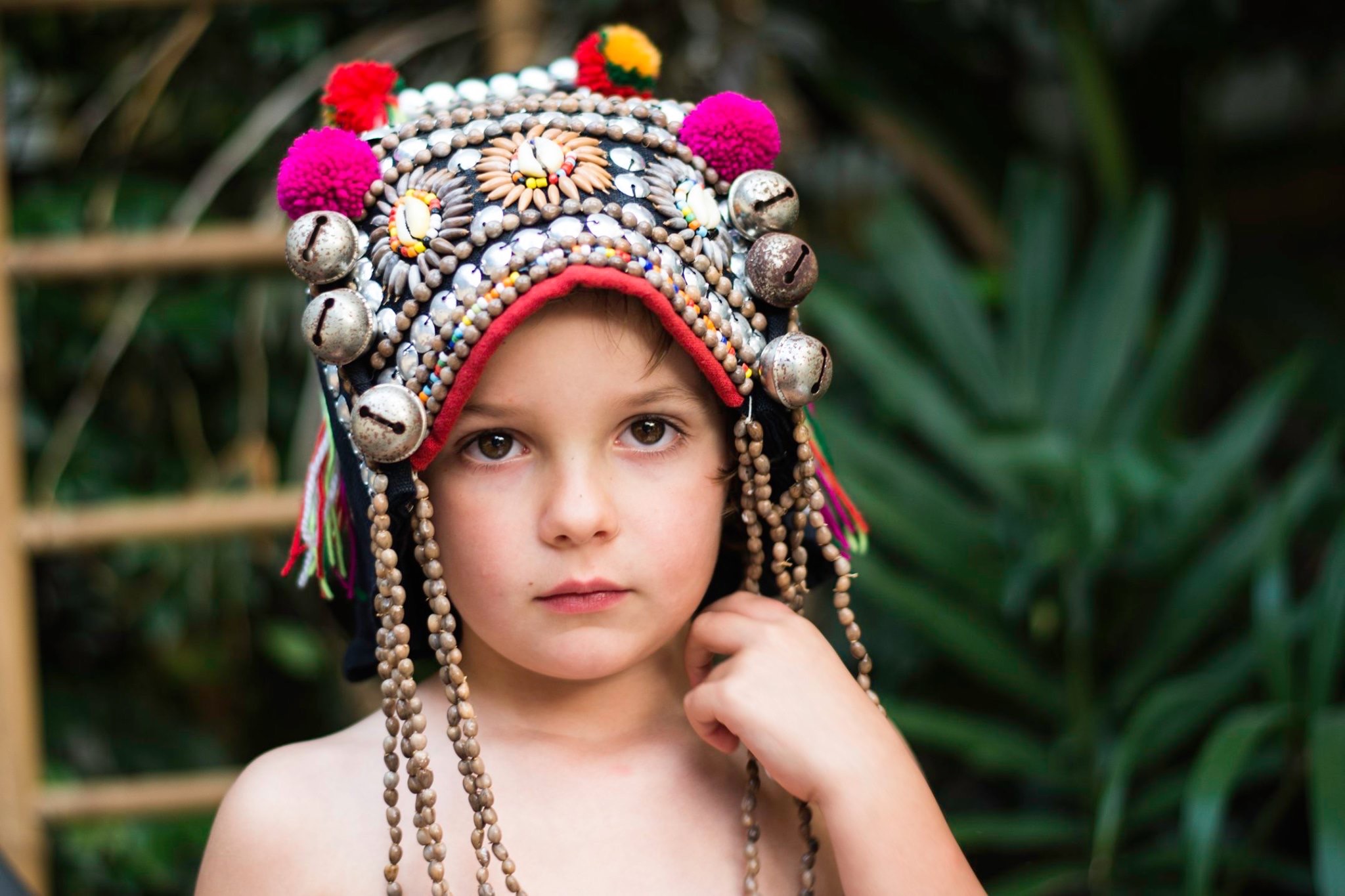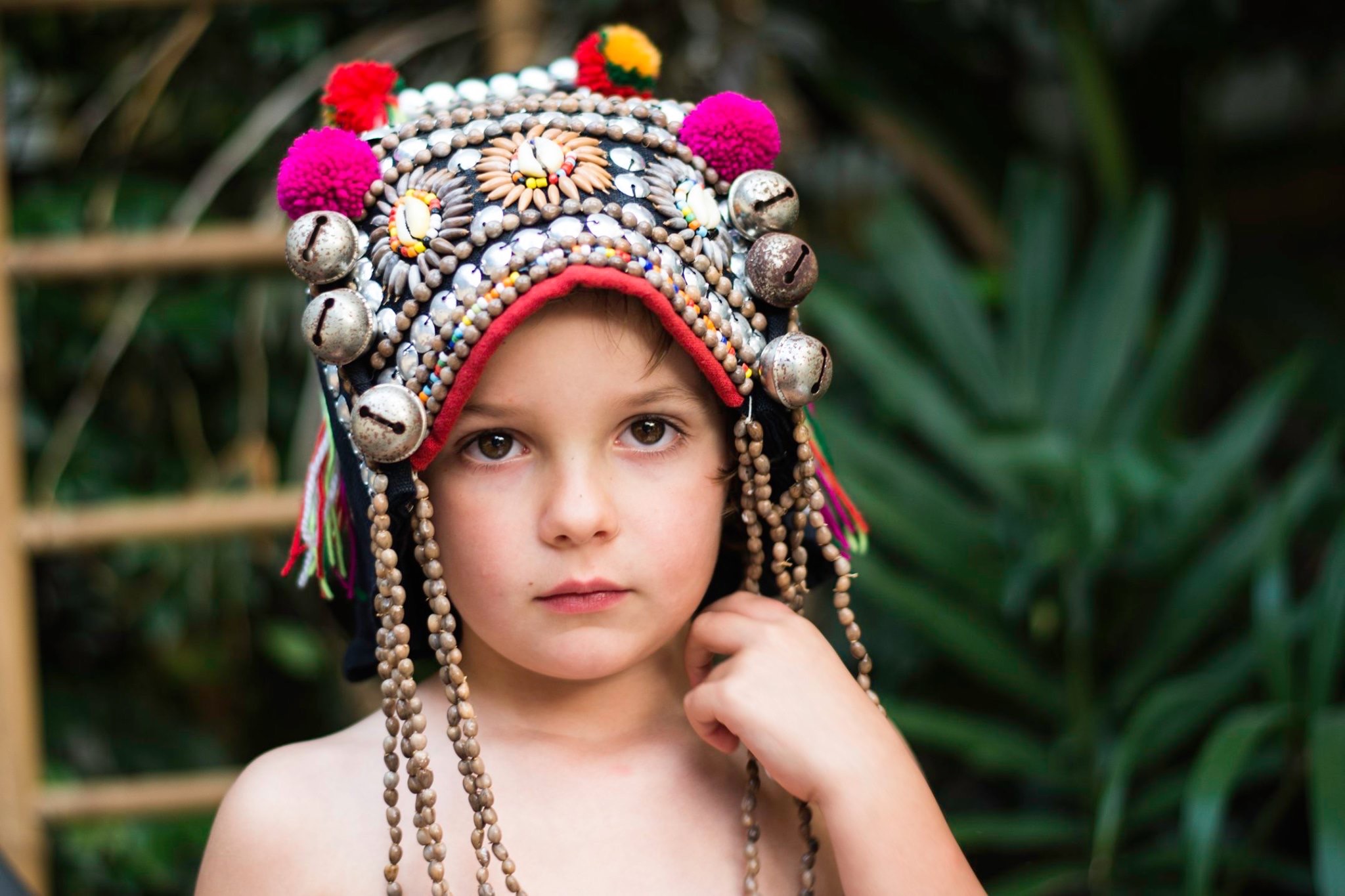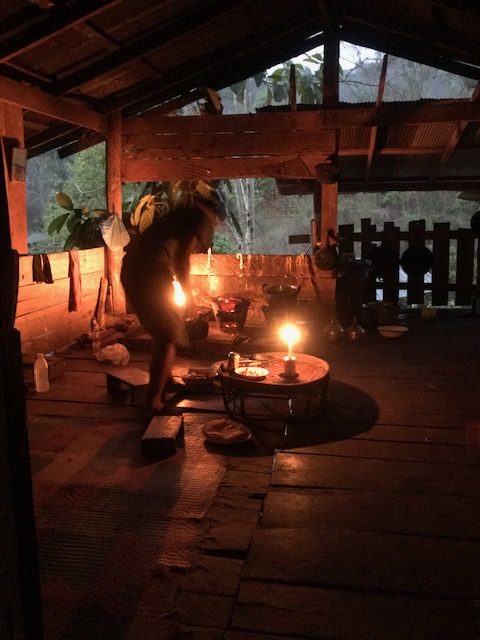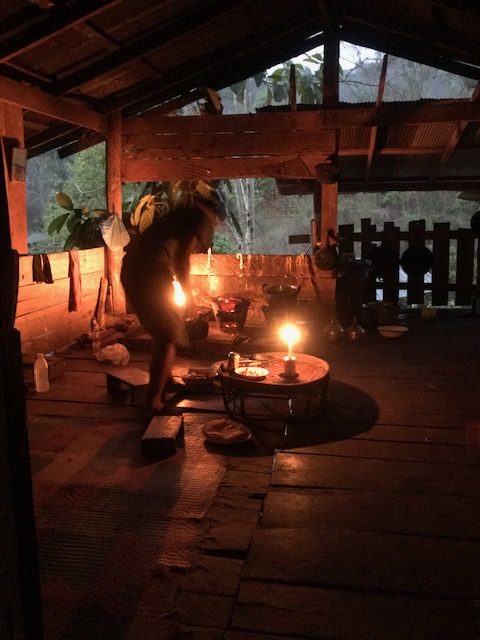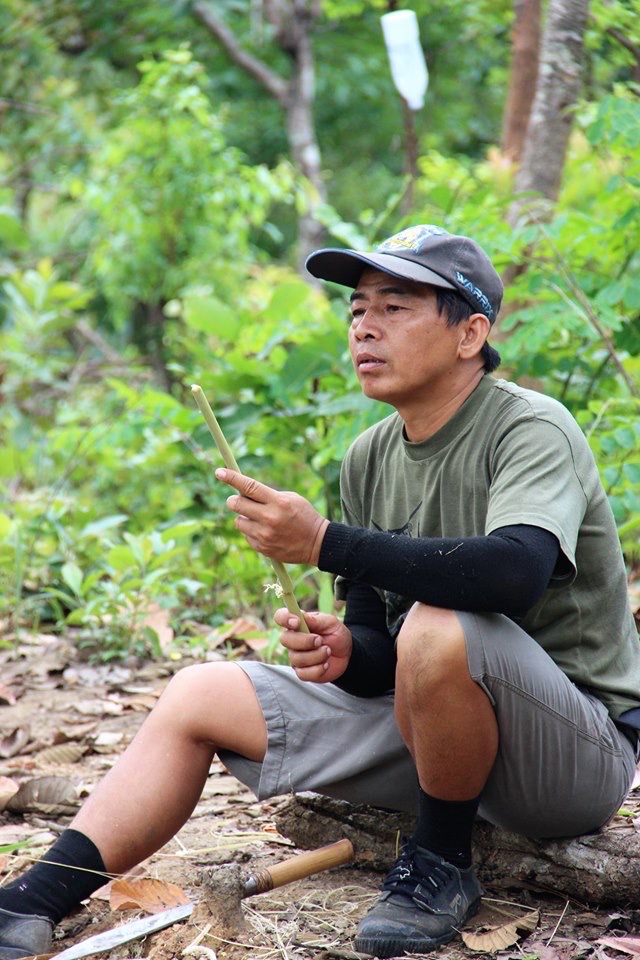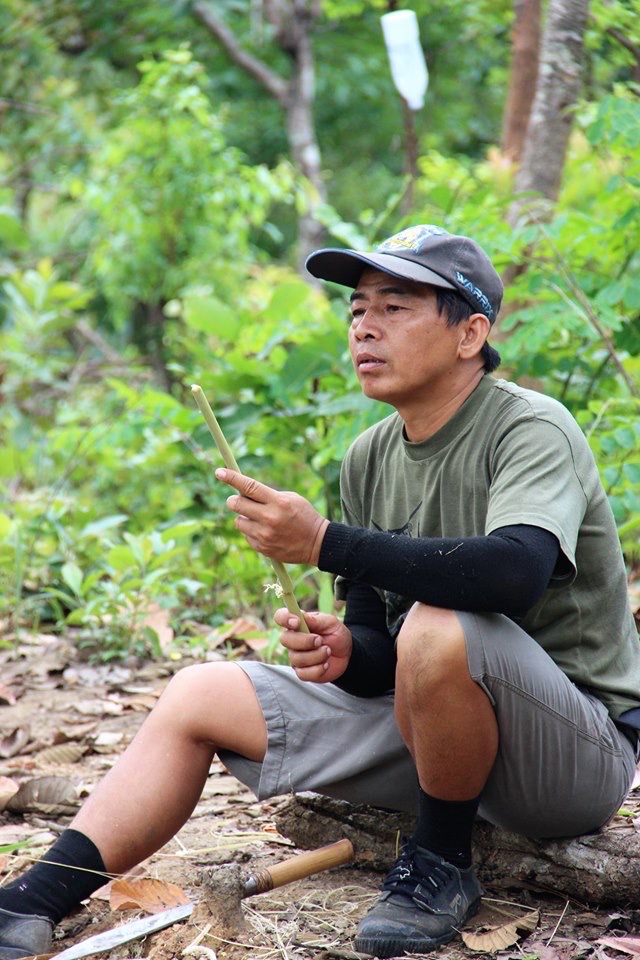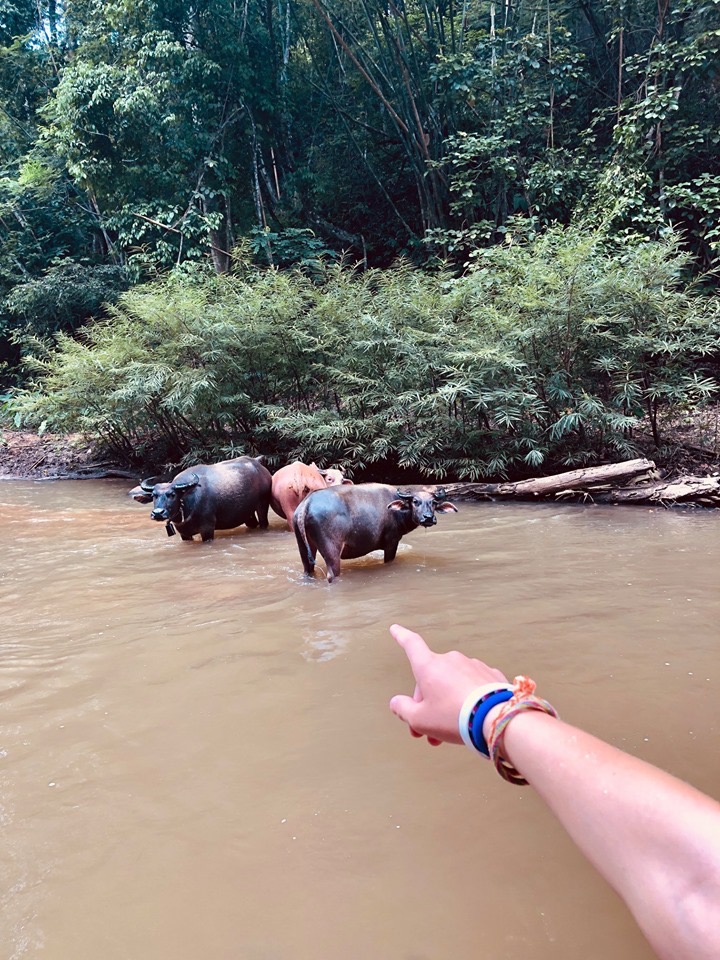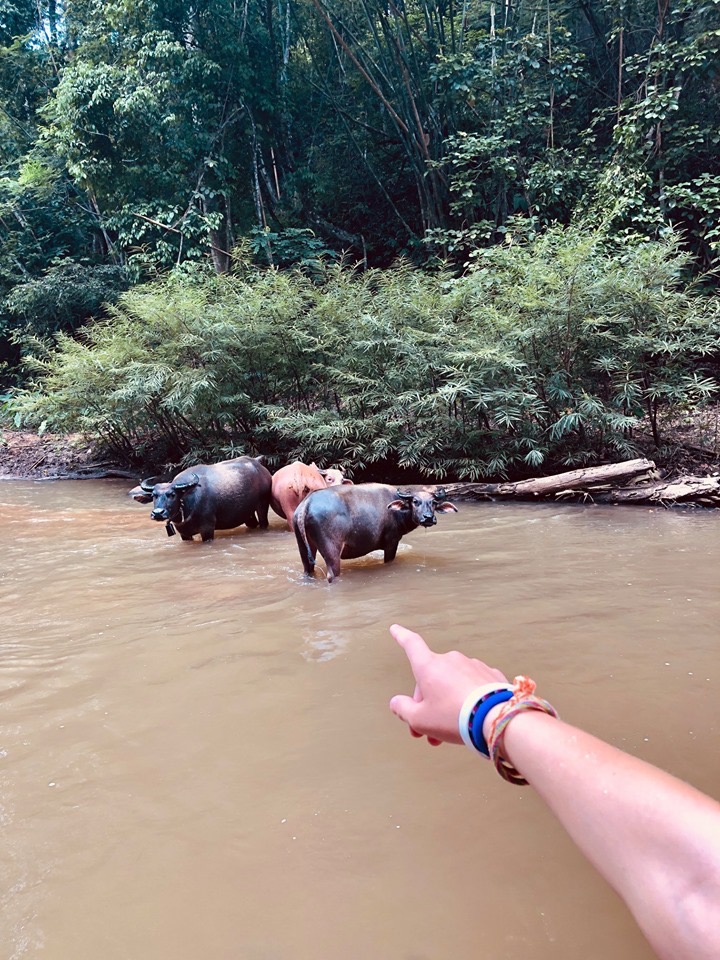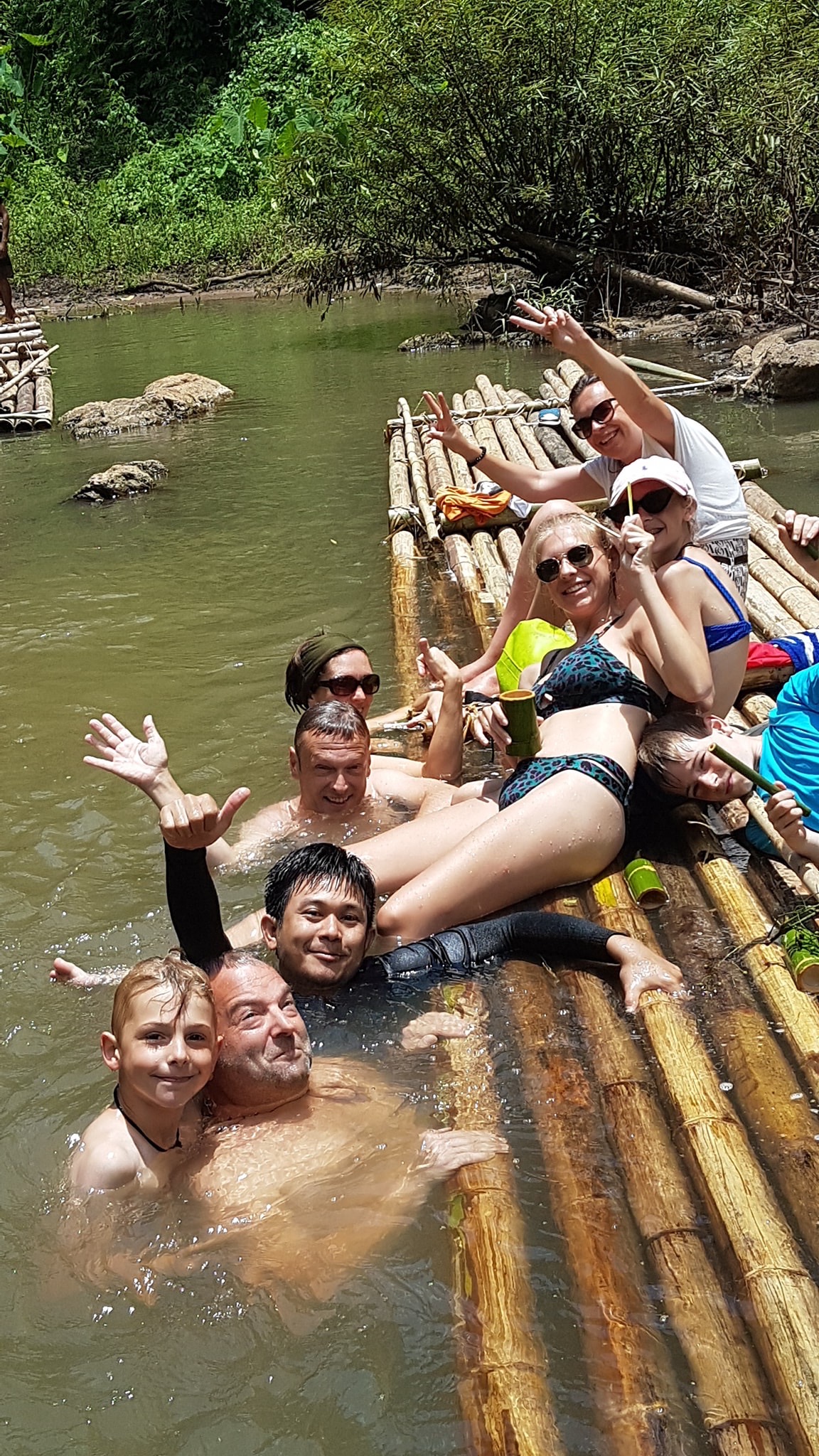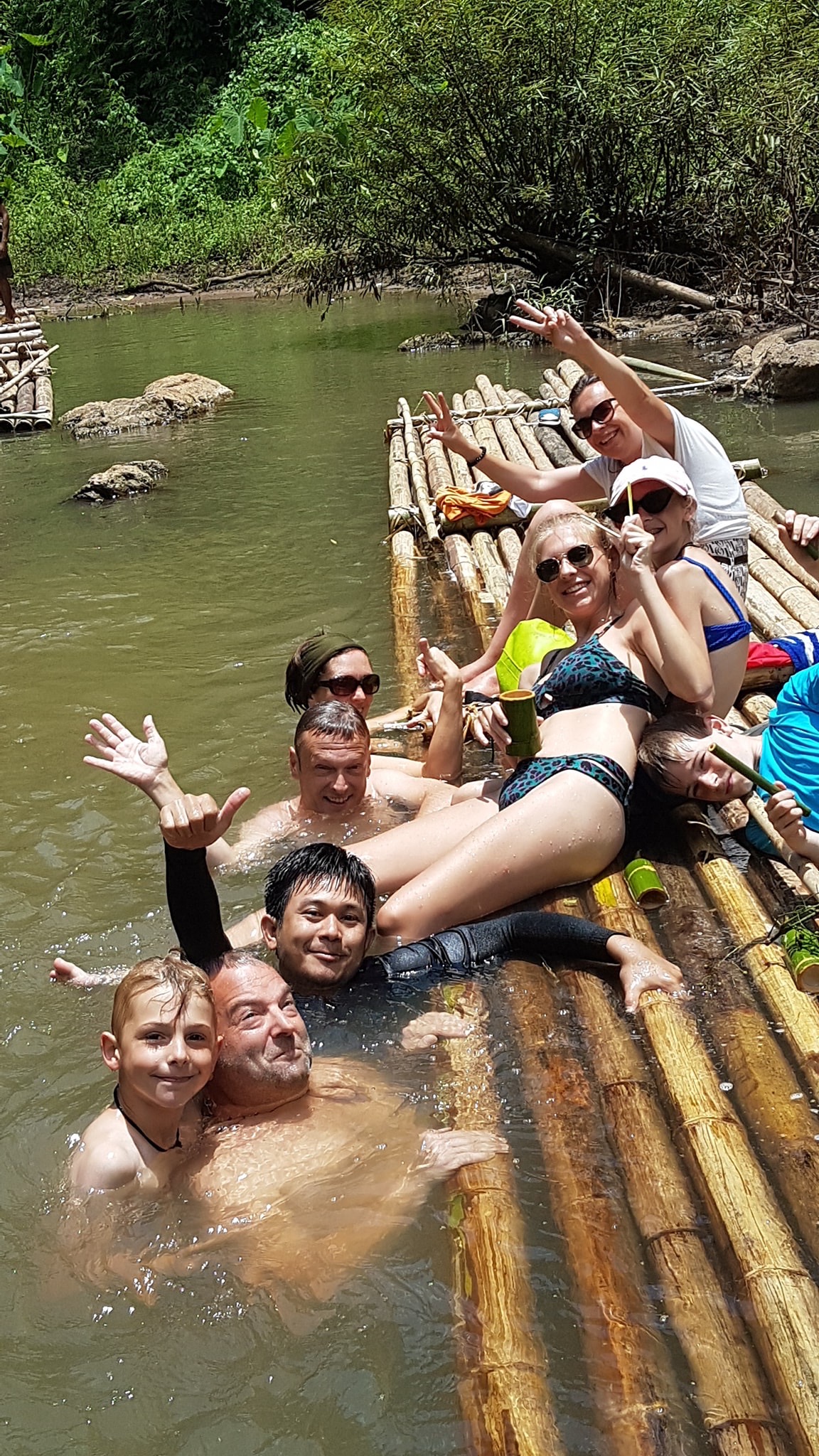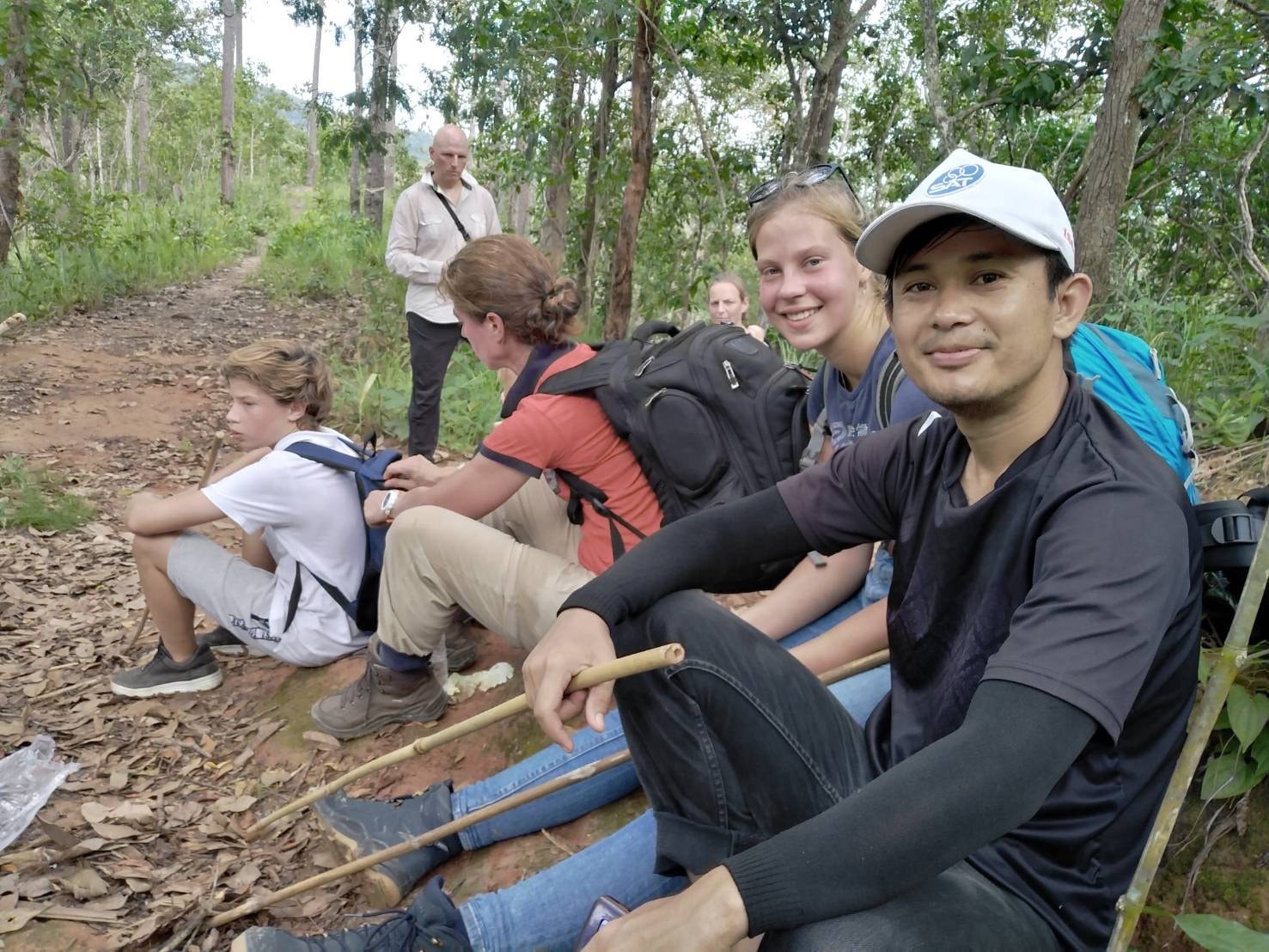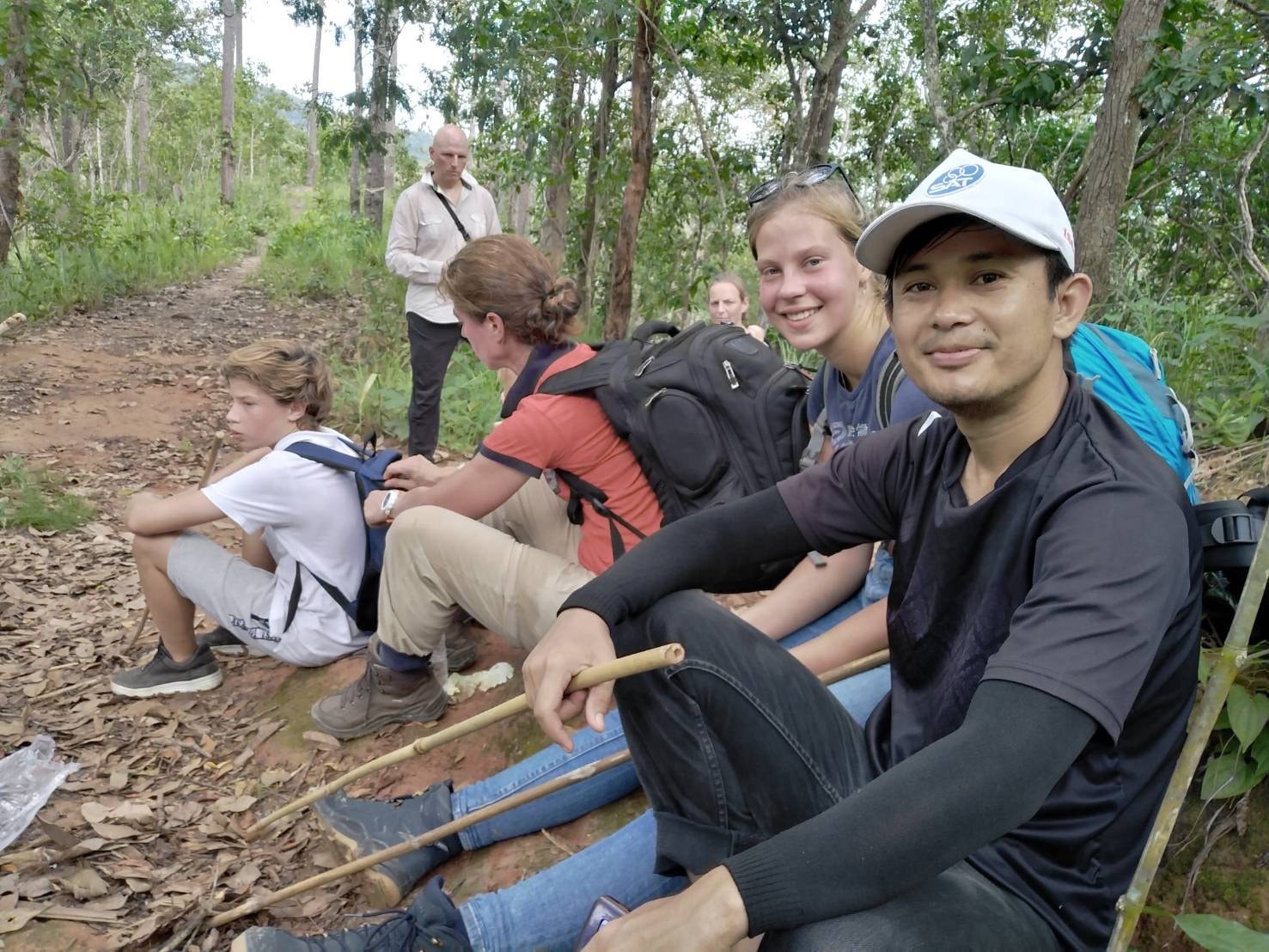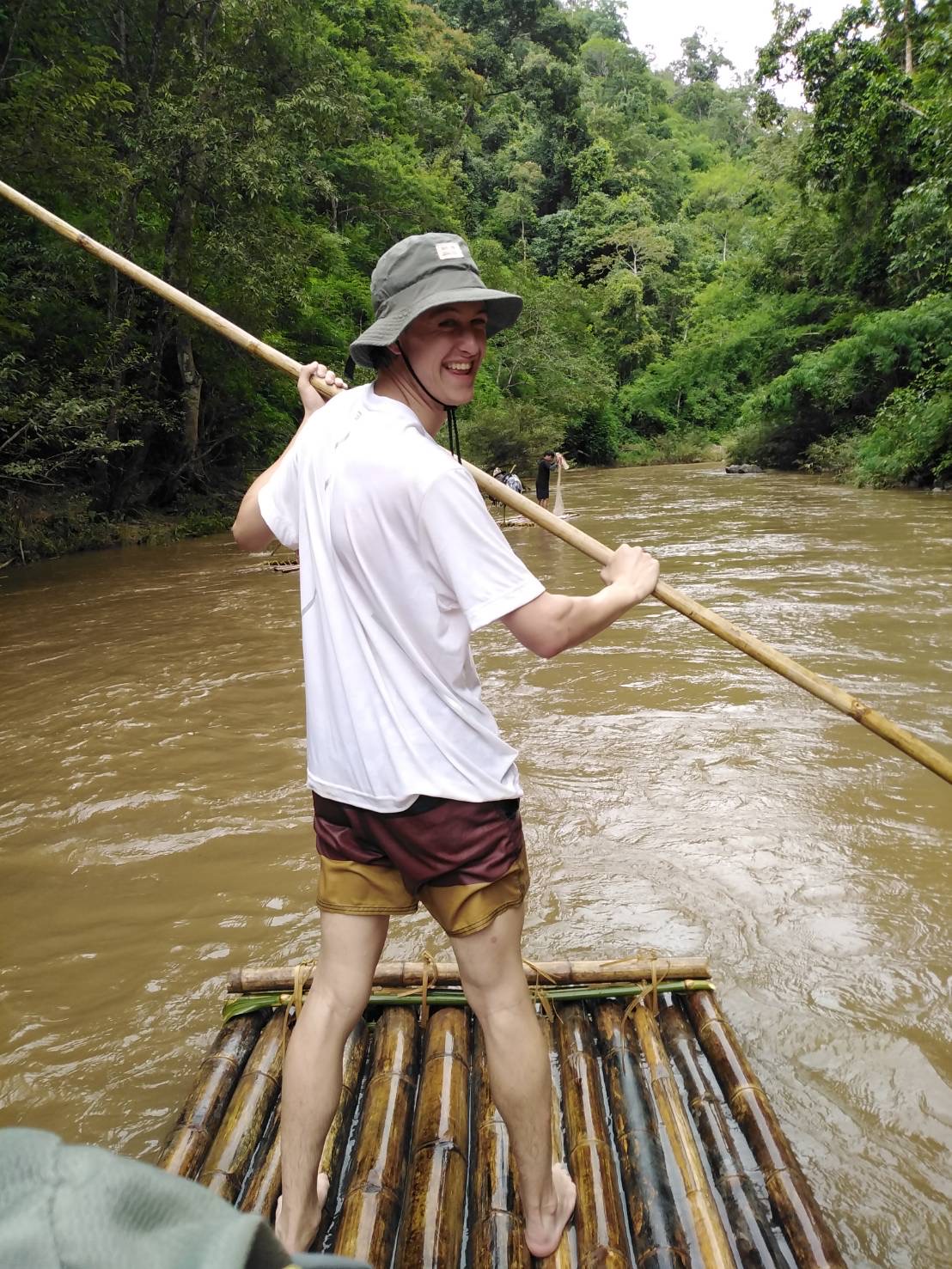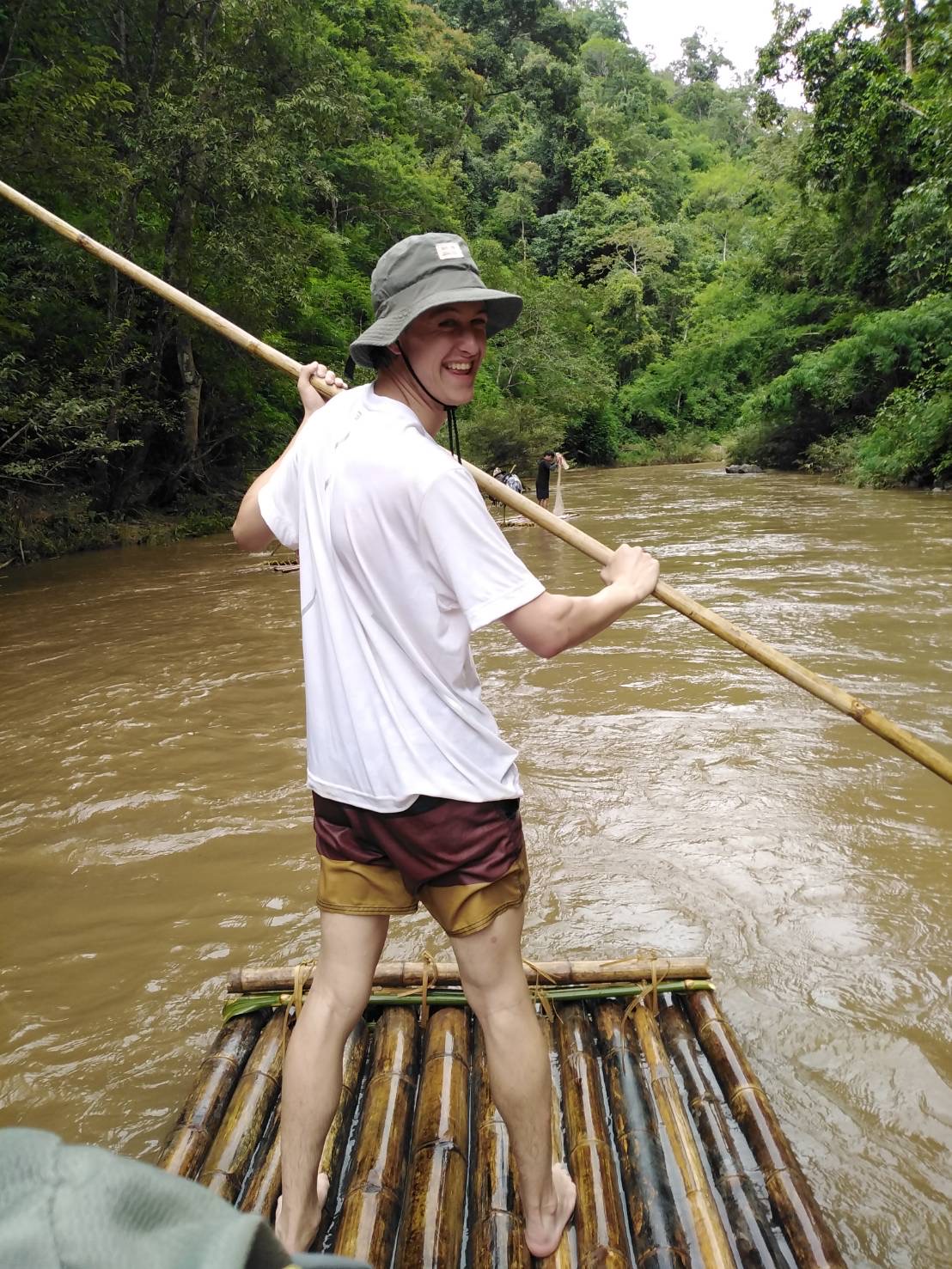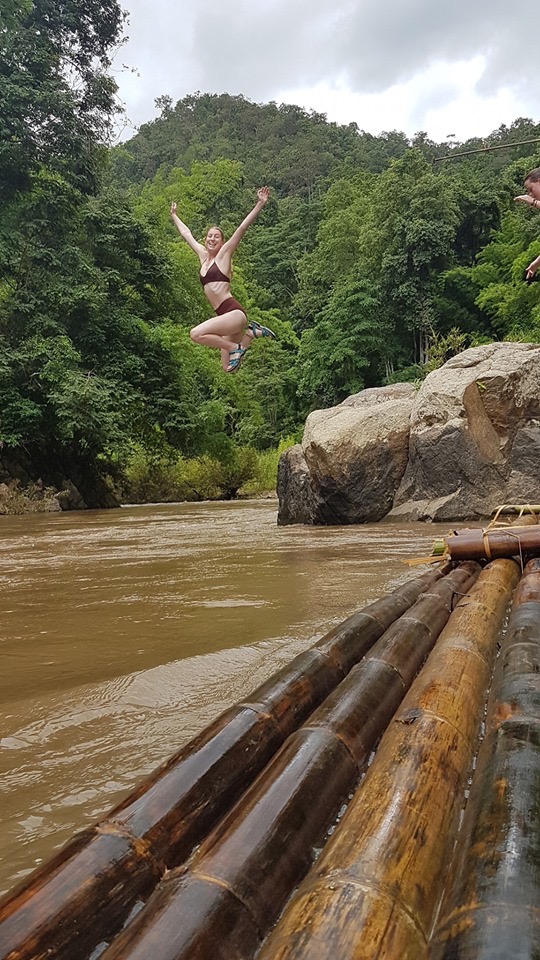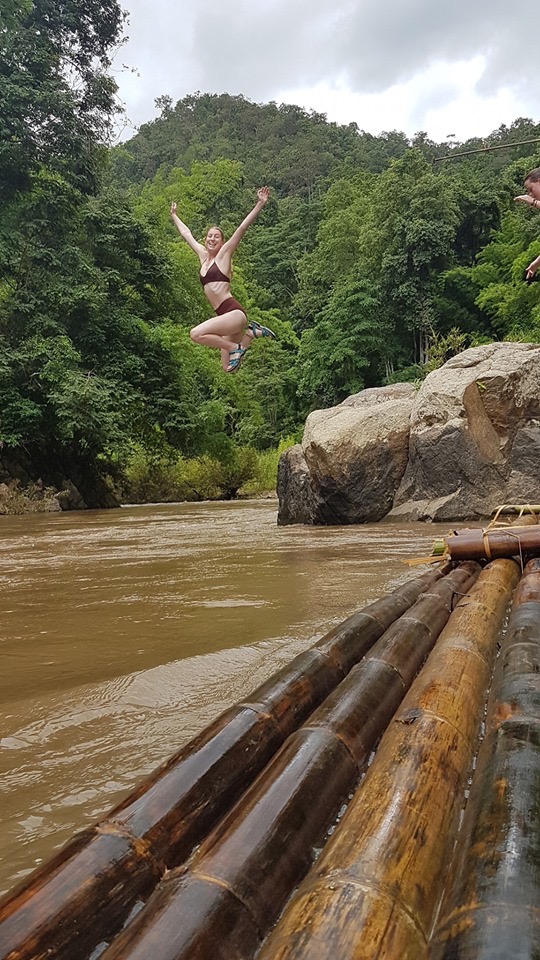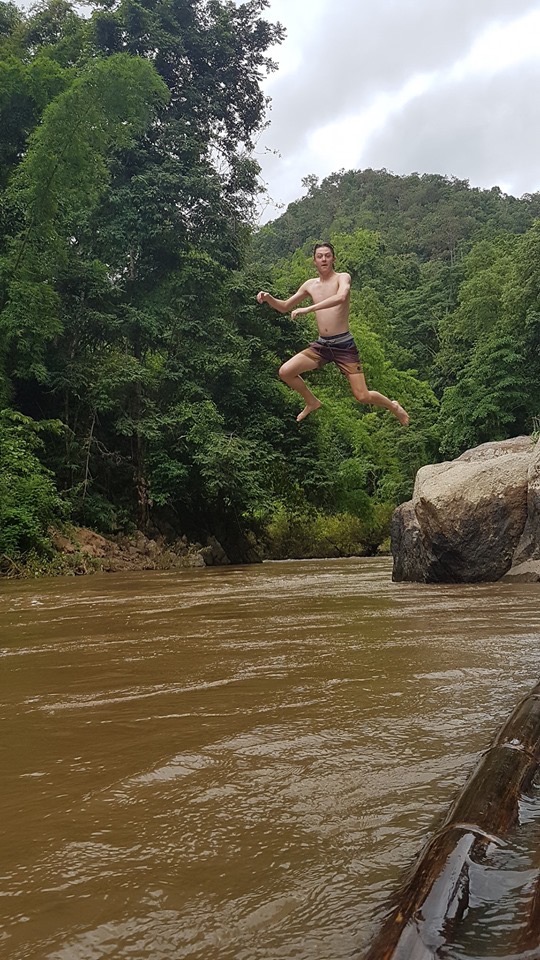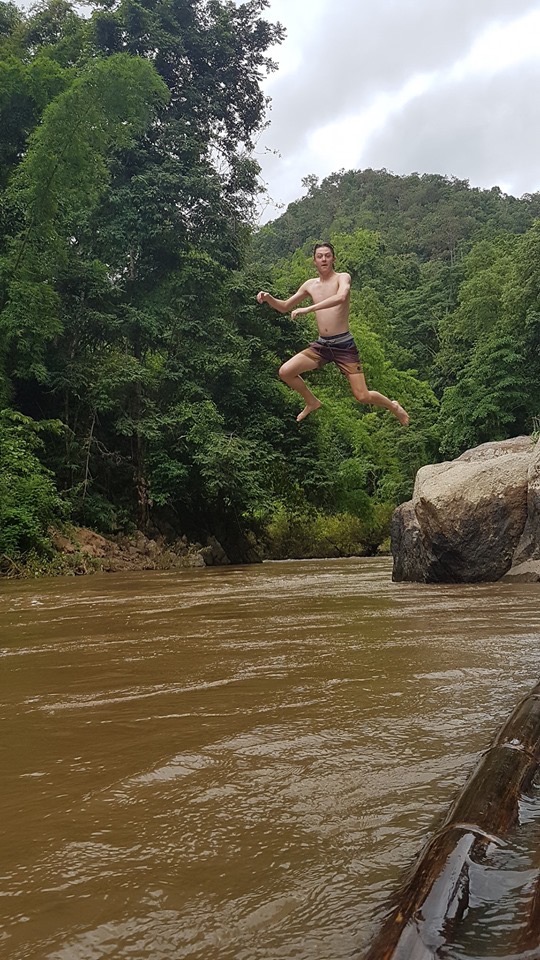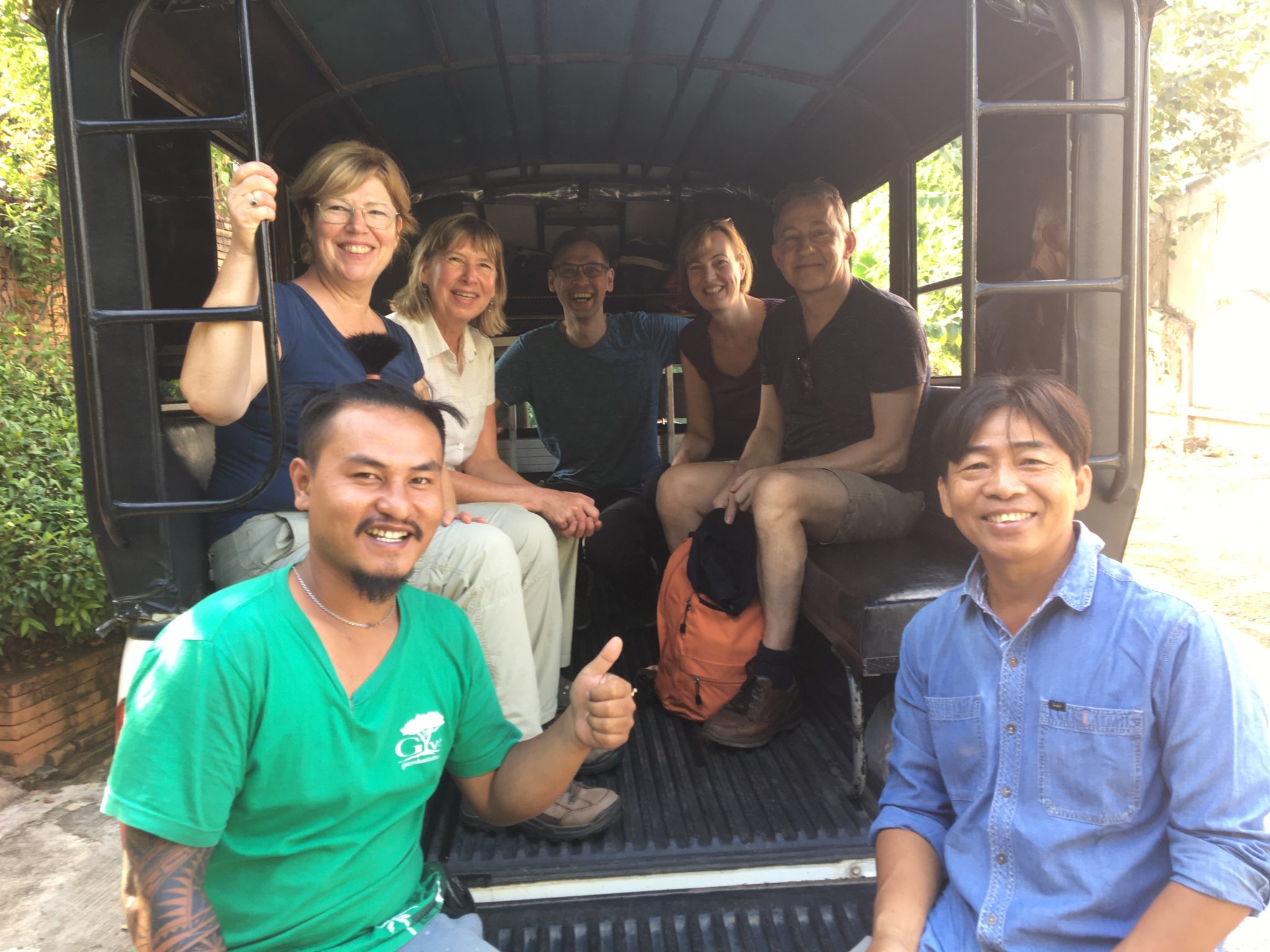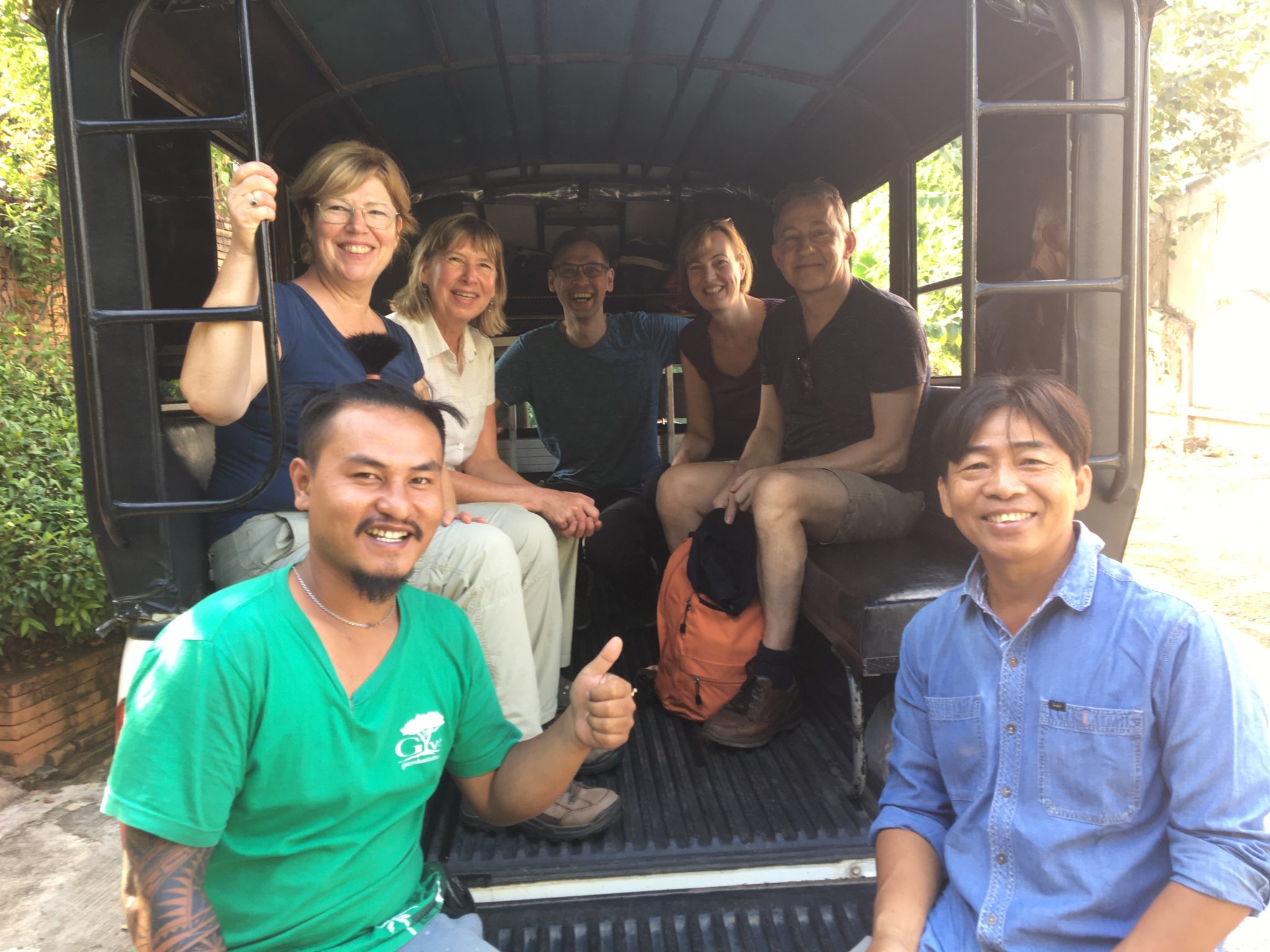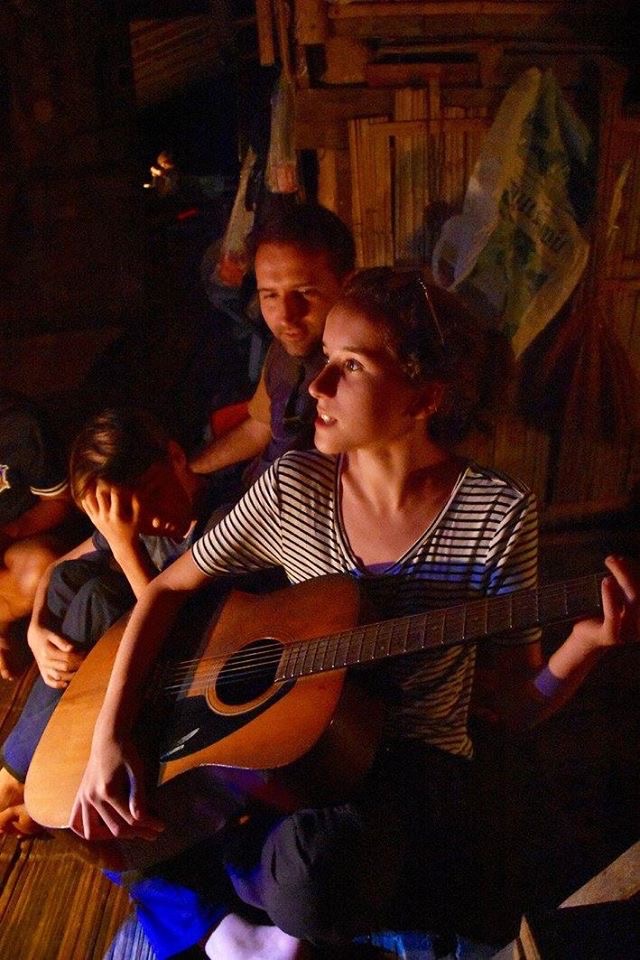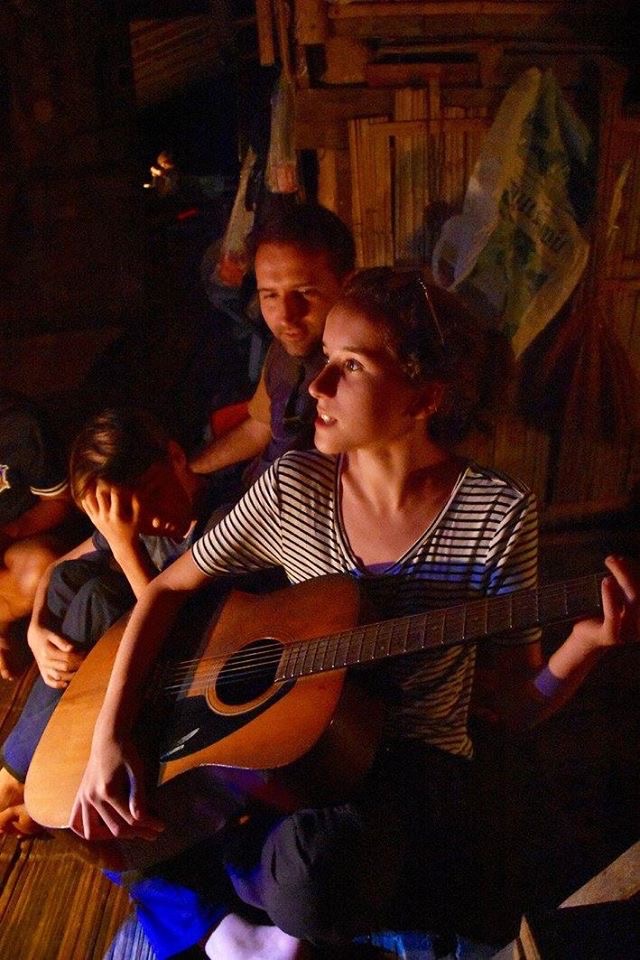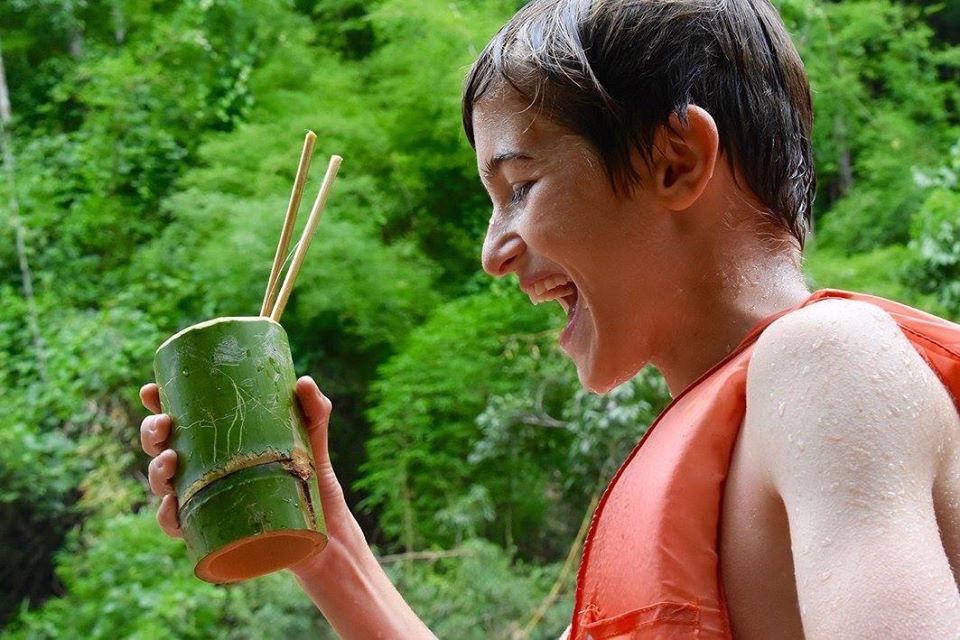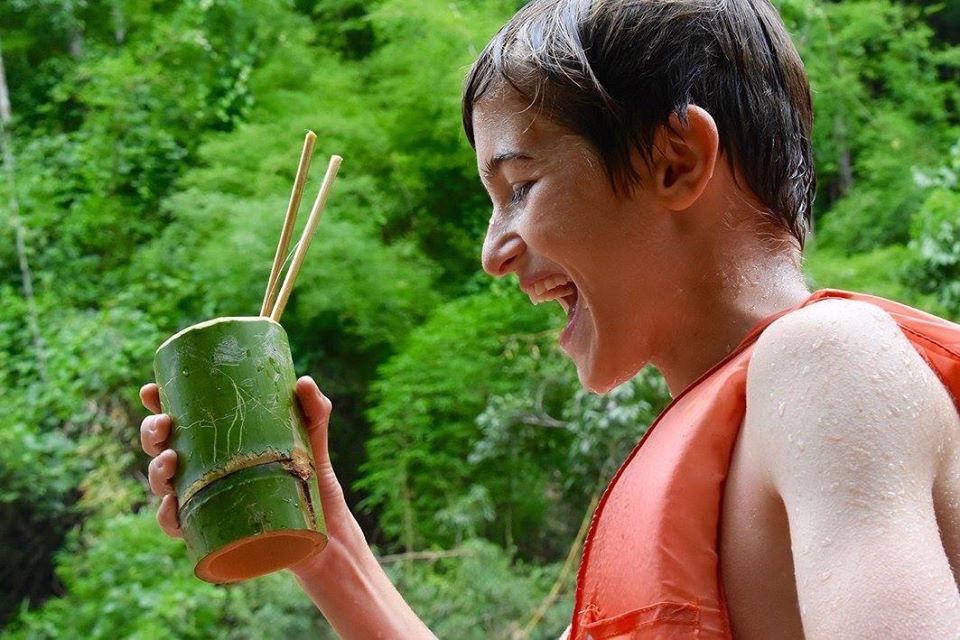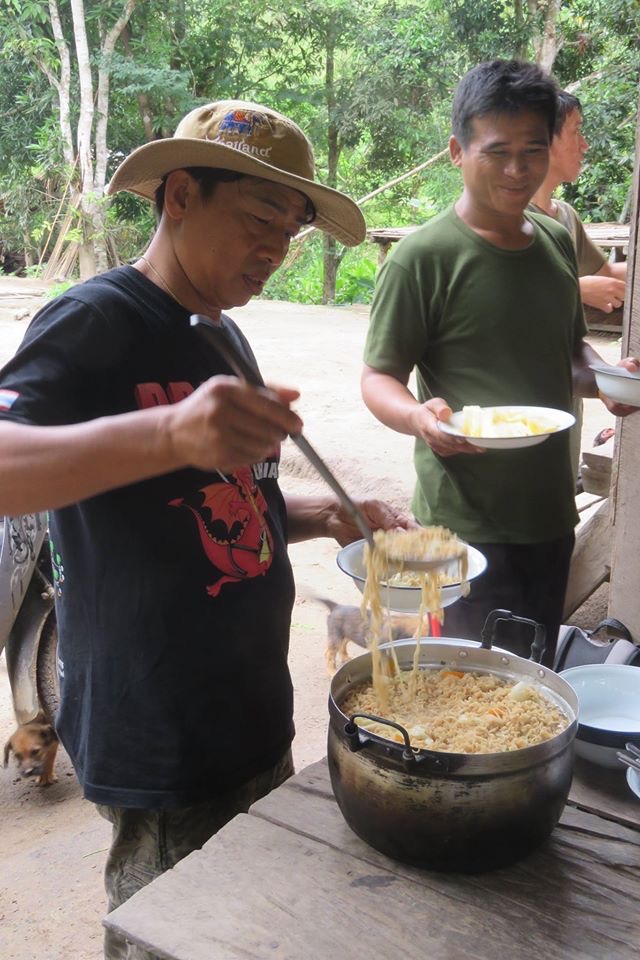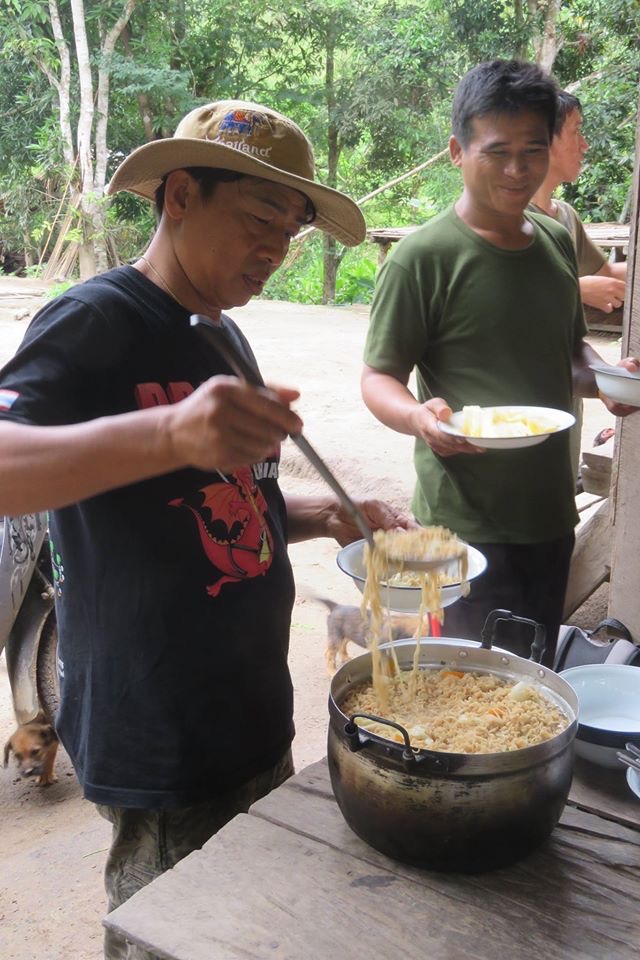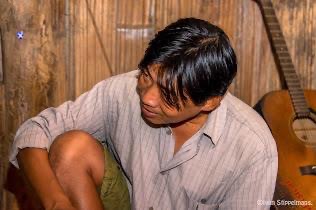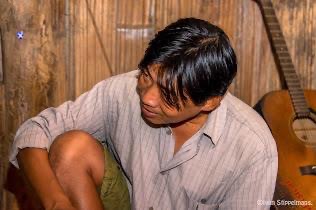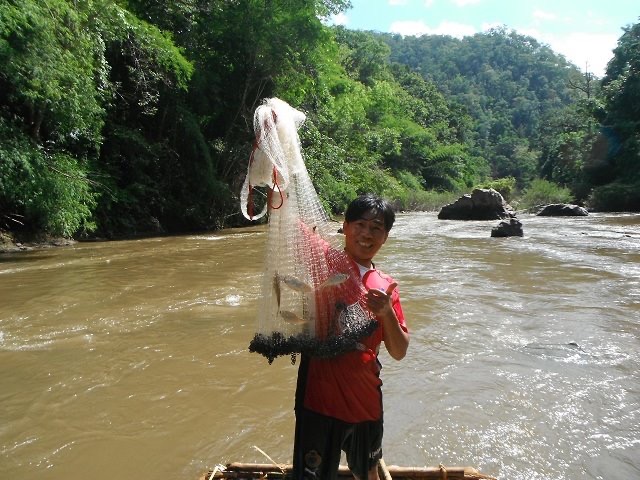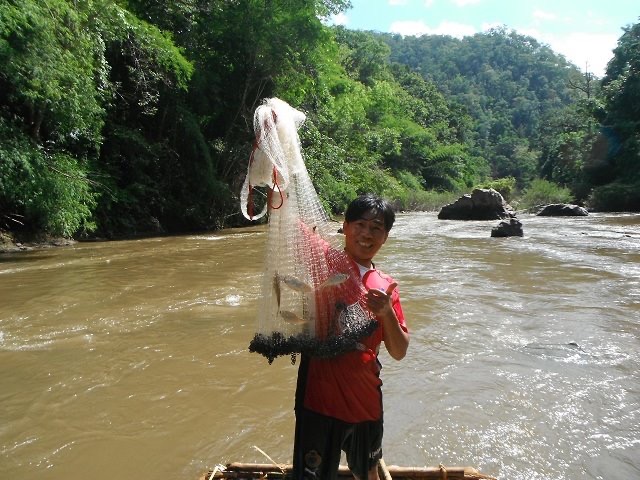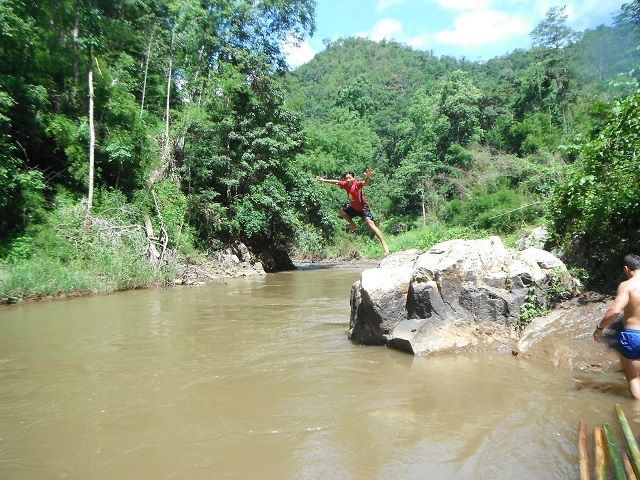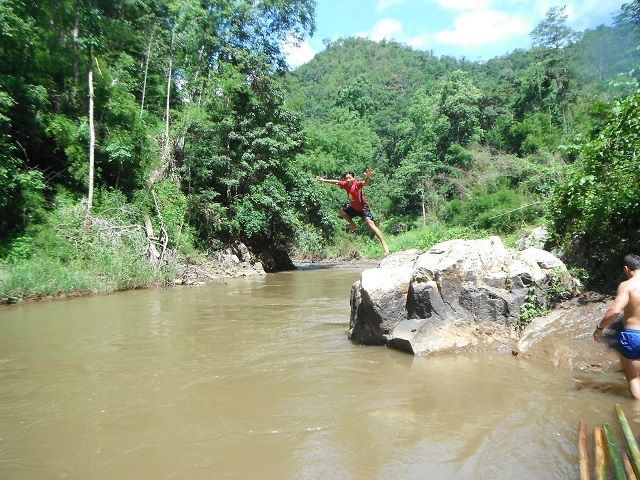 You discover the 'real' Thailand on the 2 days trekking!
Loi guides you as a real Tarzan through the jungle !

The 2 day trekking is a taste of the 'real' local Thai life of the hill tribes. The trek is a walk over mountains and the heat can play some role, but if you are a hike lover and you can physically walk, this trek is possible for you. Our youngest was 2 years old and our oldest was 84 years young. The experience of sleeping in a bamboo hut after an entertaining evening, is unforgetable !

DAY 1:
You leave with a pick-up for a local market where Loi buys the ingredients for the diner in the mountains. You can buy drinks there (water for the walk).   After you drive a little further in the mountains and Loi will make a lunch in a village of the tribe named 'Akha'. The walk starts after lunch with a steep mountain. Each walks on his pace and Loi stops often for some nature stories. The walk is about 2 to 3 hours. This hike is really worth to see how the hill tribe 'Lahu' still lives in the 21st century. The diner is prepared in a primitive kitchen but is delicious. The overnight is in a common bamboo hut, special made for the guests. Before sleeping you will get a nice entertainment to go sleep with a smile (small matrasses and blankets are provided).
DAY 2:
A jungle breakfast is prepared in the morning for you and in meanwhile you will see them making the rafts from bamboo. This are the rafts you will use to sail down the river. Each raft has 2 guides to push you down the river. A lunch in a local restaurant waits you and after you drive back to your accommodation in Chiang Mai.
You carry your own luggage. Ingredients for the meals are carried by porter(s).
All meals are included (1 x breakfast, 2 x lunch and 1 x diner), all drinks are exclusive.